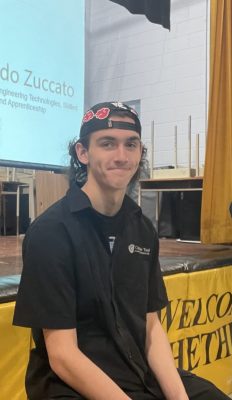 Car, money and opportunity all part of attraction to Career in Manufacturing
Published Jan 27, 2023 | Posted in Cavalier, Industry, News
Hunter Hoskins (at age 17) decided he really wanted a car and he went after it with a tremendous amount of energy and passion. 
Hunter had a goal and he made sure to accomplish that goal!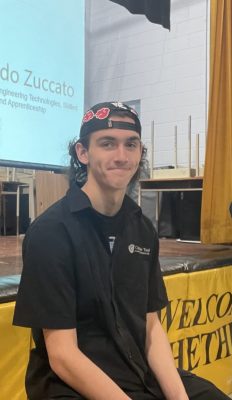 A big ask for a teenager – and yet it proved to be quite attainable for a young person looking at the long game and a career in manufacturing! 
Top notch grades and excelling in highschool didn't stop Hunter from deciding he wanted a career where he could follow his passion of working with his hands and also seeing the career opportunities!
"I like doing something different every day. I don't like sitting down, I want to be working and moving," says Hoskins. 
He also really likes his car – and money! 
"I really wanted a car. In Grade 12, I worked my butt off … and I wanted to buy a car with my own money. After a year and a half of work, I was able to buy my own car." he said 
While talking to a local grade school class, at M.S. Hetherington (Greater Essex County District School Board)  a student wanted to know what kind of car! It was a topic of interest.  
It's a stick shift Hyundai –  the same car as Vin Diesel in the Fast & Furious Film Series. One sporty looking car too!   
Hunter proved to be a popular guest at M.S. Hetherington Public School, at GECDSB after being invited by teacher Chuck Stoffle.  
Hunter was joined by Gail Robertson of GailNow and Lido Zuccato, Dean of Engineering Technologies, Skilled Trades and Apprenticeship from St. Clair College, to talk to Grade 7 and 8 students about manufacturing opportunities.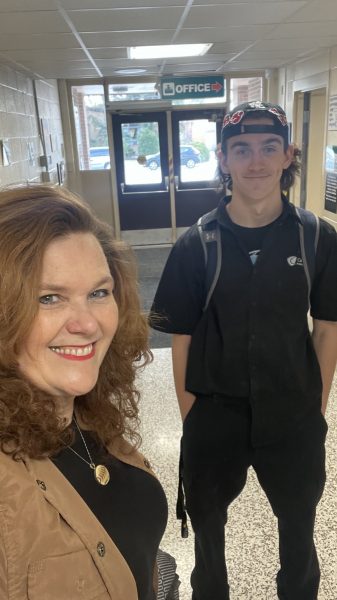 Gail Robertson, GailNow and Hunter Hoskins
GailNow, Hunter, Chuck Stoffle, Lido Zuccato at 

 M.S. Hetherington Public School
"Being exposed to ideas for possible careers is a very new experience for our grade 7 and 8 students. It's definitely not top of mind for them in elementary school", says Chuck Stoffle after Hunter came to speak with them about his experience in a manufacturing environment.
"As an educator, I can see a great opportunity for our youth in manufacturing and skilled trades, but we need to do a better job introducing those hands-on skills and learning experiences earlier in their educational journey.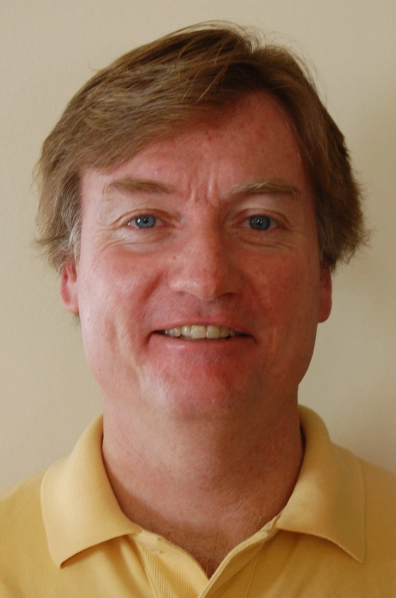 Chuck Stoffle
"In our Makerspace here at Hetherington, students are always excited to work on projects and builds that involve robotics, automation and engineering, but we don't stop there.
"Many of their projects involve connections to many skilled trades, such as carpentry, electrical, plumbing and some simple machining. Through these opportunities, they can find what may interest them and potentially pursue it further in secondary school with initiatives like the Ontario Youth Apprenticeship Program (OYAP)."
Stoffle understands the need to keep an open mind about careers. He has personally changed careers four times during his working life.
"I see how important it is for us to expose students to as many opportunities as possible. Allowing them to pursue their interests is the key, but if they don't know what's out there, the options quickly diminish."
Stoffle also just returned from the Ontario West Lego Robotics Championships in Oshawa with the school's Robotics Team where, as he says, "these grade 6, 7 and 8 students at this competition are excited about robotics, automation, and everything STEM. Luckily, someone has exposed them to this experience which could be life-changing for them as their future unfolds."
"Skilled trades are in high demand, more now than ever before, says  Lido Zuccato, Dean of School of Engineering, Apprenticeship & Skilled Trades at St. Clair College. "Post-secondary institutions such as St. Clair College are partnering with high schools and industry to educate students and parents that it is an excellent career choice and one of the shortest pathways to employment. 
In fact, as an Apprentice, you are employed and going to school simultaneously, which could start right after graduating high school."
After multiple years of planning, the College has expanded its robotics lab, increasing its square footage by over 30 percent
The event talked about the many opportunities in manufacturing – and specifically moldmaking: the people who make things that make things.  
A Pre-Apprenticeship is indeed a ticket to career success! 
It also landed Hunter an award with CTMA (Canadian Tooling & Machining Association) – from their Education Fund* designed to recognize, support, and provide encouragement to Apprentices and Pre-Apprentices, through the annual Apprentice Awards Program. This initiative helps increase the awareness and value of skilled trades training that contributes to an improved tooling and machining industry in Canada.
Cavalier's Plant Manager, Larry Caron says, "Hunter's ability to interact with long term employees in a positive manner has enabled him to become a valued member of our team. We are very pleased with his work ethic, his attention to detail and his ability to make good decisions and look forward to watching him grow at Cavalier".
As part of the nomination, Hunter said this: 
"I chose a career in this industry because I love both working with my hands and making things. I found out that careers in machining and moldmaking include both working with your hands, as well as a creativity aspect. This type of career is in high demand as well, so not only do I get to do something that I love, but it will also be a beneficial career later on in my life."
Hunter received high marks and praise as part of the nomination from Cavalier: 
"This person has proven to be very dedicated to the trade. He completed his OYAP with our company and has been working part-time evenings during the week, while finishing up his high school year during the day. He is very eager to learn and has grasped the technical components of the trade quite quickly.He goes out of his way to help in other departments whenever he sees the need, without being asked. 
We are very pleased with his work ethic, his attention to detail and his ability to make good decisions while following all company safety protocols. He is a definite asset and we look forward to him becoming a full-time member of our team upon completion of his schooling." 
If you're in high school you can earn co-op education credits through work placements in a skilled trade and co-op education credits are secondary school credits that you earn through a work placement with Ontario Youth Apprenticeship Program (OYAP).
To qualify for the Ontario Youth Apprenticeship Program (OYAP), you must:
be at least 15 years old

be studying part-time or full-time in high school

either enrolled in Grade 11 or 12 or equivalent*

have earned at least 14 credits
(Students who completed grade 10 are eligible to participate in the Ontario Youth Apprenticeship Program during the summer before grade 11.)
Students can contact their school's guidance counselor or local OYAP Coordinator to check on availability. 
With a pre-apprenticeship through OYAP, youth can learn valuable skills and gain experience in an industry, which then sets them up for greater success if they decide to continue onto a full apprenticeship. (A pre-apprenticeship course can also reduce the amount of time required to complete an apprenticeship.) 
Cavalier GM, Tim Galbraith, said investing in youth is part of long-range planning. "They are the future. There is a great demand in our industry for skilled workers and those who can see the potential here, and there is much potential. Take a look at our parking lot and check out the vehicles many young people are buying.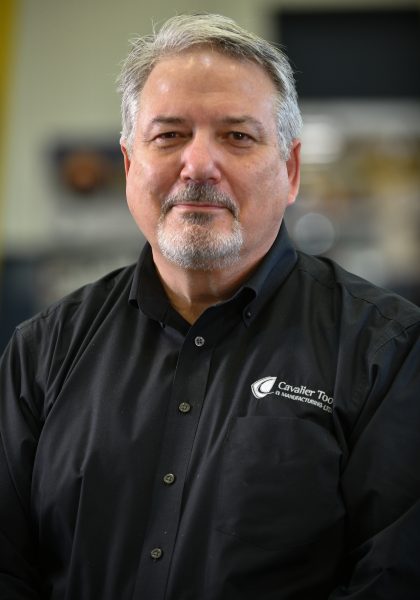 Tim Galbraith, GM, Cavalier Tool
For the youth who decide to take part in OYAP and jump into a pre-apprenticeship, they can start making money at a rate outpacing their peers at many other jobs," says Galbraith. 
"Sure, we need people to go to University, but there is much opportunity in Manufacturing. With automation on the rise, we need people willing to learn work from the ground up and then develop professionally, as they progress through the ranks." 
CTMA president, Chris Hergott, says apprentices are vital to our manufacturing industry in Ontario and Canada. "Apprenticeships are critical to the survival of our industry and the ONLY way to train for the complexity of wearing the title, 'journeyperson' and receiving your Red Seal Trade. We now know that as a country, we must make things that contribute to our success and create GDP," says Hergott.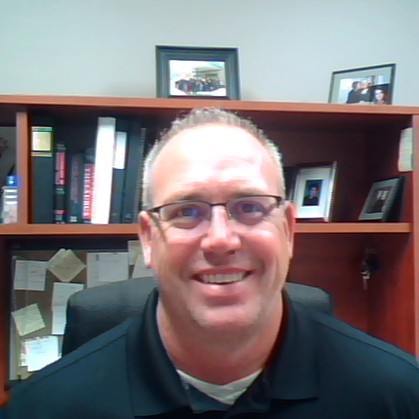 Chris Hergott, CTMA President
Robert Cattle, CTMA Executive Director says every year the CTMA reaches out to our members to bring forward the pre-apprentices and apprentices that are doing outstanding work for their companies.
"This time-honored tradition provides an opportunity for the hard work and dedication shown by these award winners to be recognized by their peers and receive prizes for their achievements," says Cattle.  "The CTMA' s annual Apprentice Awards could not take place without the generous contributions from our many sponsors, and it was fantastic to be awarding them in-person again at this years' Annual General Meeting."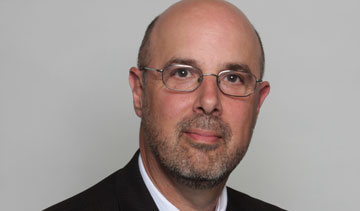 Robert Cattle, CTMA Executive Director
Here's what some of the previous recipients and their employers have said:
"I greatly appreciate the awards given to me by CTMA. I used the prizes to purchase a bigger tool box and more tools to fill it. I'd just like to say thank you again to CTMA and Classic Tool and Die for this great opportunity." – JACOB MCLELLAN, Classic Tool & Die Inc.
"In October 2020, I was a recipient of the CTMA's Apprenticeship Awards, which helped me advance my career by acquiring new tooling, tutoring and advanced training, and allowed me to write my Red Seal Exam. The skills development has empowered my career and I have gone from a toolmaking apprentice on the floor; to a machinist with a small fleet of machines that I oversee every day. The best part of this growth is sharing my newfound skills with apprentices, co-op and OYAP students entering the trade. Apprentices do not always get the recognition or encouragement for the things we do or accomplish, but this award has provided the opportunity to do so. I am proud and forever grateful to have been nominated and chosen as a recipient of the CTMA's Apprenticeship Awards." –PAULINE WALSH, Circle 5 Tool & Mold
"The CTMA Apprentice Award Program is an outstanding platform to promote the trades. It is a great tool for motivating and rewarding hard working apprentices and pre-apprentices – showing them that effort and hard work do not go unnoticed." –ANJAN TAK (Employer), Robust Gear and Industries
Cavalier's Manager of People Tal Czudner says:   
"At Cavalier we work to encourage our young people like Hunter and Cynthia Cooper– to name just two Pre-Apprenticeship Award winners, to see the value in a career in moldmaking.  There is much potential and opportunity and both these young people see that." 
Czudner says the CTMA awards help to highlight these opportunities but there is so much more that can be done at all levels of education as well.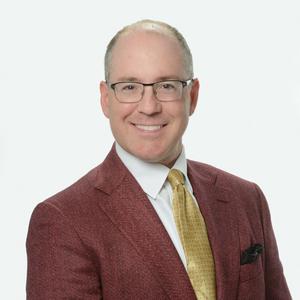 Tal Czudner, Cavalier Tool
"We have done outreach in schools and we also have our online virtual tour as well as year-round in person tours available.  We hope other young people will also see that it helps to learn an industry by starting on a shop floor."
Czudner says many Mold Designers, Sales People, Managers all learned about the industry by starting with that hands-on approach first, he says.  
Lisa Polidori, Head of Guidance at Holy Names Catholic High School is heavily involved in helping students decide on their futures.   With over 1300 students, Polidori is  a strong supporter of the trades, including manufacturing, construction, electrical, plumbing and many more.  
"Co-op is a window to the students future," says Polidori. "It gives students the opportunity to see if they like the direction they are going in, a perfect way to try things on for size."  
There are many trades that get less traffic after the plumbing, electrician and air conditioning options. "Manufacturing is a fabulous option that  gets less attention than some of the big name trades" 
But less attention doesn't meant it is warranted. 
"If everyone is a lawyer, doctor or a teacher, who is going to snake a toilet, pour a driveway, build a mold or fix an air conditioner in the summer," she says. 
"Co-op allows students to  see jobs that they did not even know existed."   
                                                                                                             -30-
*The CTMA Education Fund in Honour of George H. Shaffer and Michael G. Solcz Sr. was established in 1994 to support and encourage apprenticeship and skilled trades training, something they were both very passionate about. George Shaffer and Michael Solcz Sr. were founding members of the CTMA and both served as president in the early years of the Association. Contributions to the CTMA Education Fund are managed by the Board of Directors of the CTMA and are used to provide awards and prizes to the selected recipients.
www.ctma.com
Information about our Career-Ready program is available here: https://ctma.com/career-ready/career-ready-details
Apprentice & High School Award info: https://ctma.com/initiatives/apprentice-award-sponsorship