Data analysis paramount to decision-making to improve and compete
Published Dec 30, 2022 | Posted in Cavalier, Industry, News
The future is bright if you are ready for challenges –  prepare for them and then keep ahead of the curve. 
"We don't just have a tagline, we live it. We invest in People, Process and Equipment. We know process involves automation, data and change. Lots of changes that require us to not sit back and just hope we will be ok, just hope we can keep work coming in. We make sure we are ready to take what comes at us," says Cavalier GM, Tim Galbraith.
Molds do indeed make a difference!
Not just a tagline for Moldmaking Technology (MMT), but also part of their mantra – and focus on delivering info, insights and support to the MoldMaking Industry. 
"MMT has been around for 25 years because of its community – one that is passionate about sharing and collaborating to move the industry forward – and that includes sharing their stories with us, so we can share them with the current and next generation!"
Christina Fuges, the Editorial Director at MMT, says there are key facets of the moldmaking industry: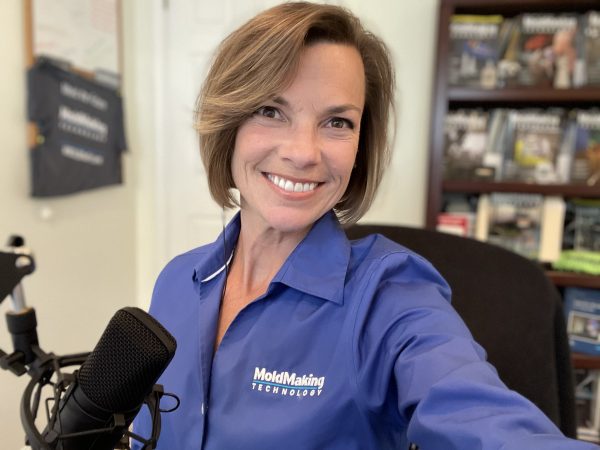 A mold is the heart of the

molding

process.

A mold is an engineered product and not just about cutting steel.

Moldmaking has moved beyond an art and a craft, to a science based on technology advancements, aimed at engineering and building a better, more cost-effective mold.

Moldmaking is evolving into mold manufacturing that requires systems and processes."
"When we started MMT 25 years ago, the most astounding thing I learned (and rather quickly), was how very critical the moldmaking industry is to … everything!", says Fuges. "And how much innovation and imagination it takes to build the molds that bring products to market!"
Two of Cavalier's executive team: Tim Galbraith and Chris Vander Park,  went to The MoldMaking Conference on November 8-9 in Charlotte, North Carolina.
It was all about bringing MoldMaking Technology's tagline to life: Engineer, Build, Maintain and Manage; with in-person, moldmaking-specific educational content, wrote Fuges. 
"Modern moldmaking is utterly dependent on accurate, repeatable and efficient technologies, processes and talent when designing, building, maintaining, repairing and managing molds," writes Fuges.
 "This facet of manufacturing has distinct challenges and complexities because a mold is a manufacturing system that is unique to itself. It is an integrated machine in a process built upon science and data."
Engineering Manager, Vander Park says Cavalier is ahead of most in the industry and also works aggressively to maintain that place as top Canadian moldmaker. 
"We are moving to be more data-oriented every day, so attending this conference was a part of how we continue to stay ahead in this industry, " says Vander Park.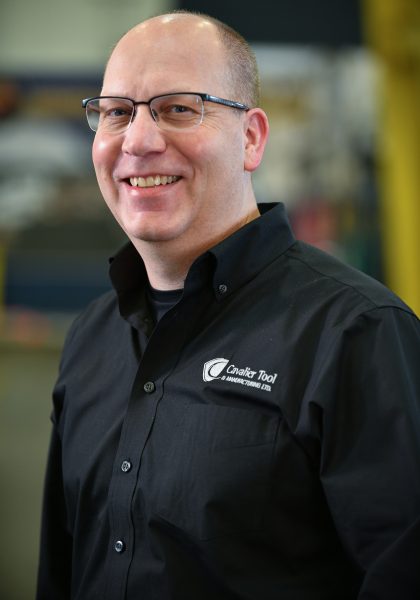 "Industry 4.0, real time data collection, making decisions based on data to run-automation; everyone wants it, but it's about building predictable manufacturing. So, then it is about what it looks like and how we do it now.  Scheduling, design, programming, is all part of our future, which is now

The conference was a pay-to-attend event, focused on industry trends and education, so the intent for Cavalier was to look at how best to apply knowledge to Cavalier planning.
"We are on the right path, the areas we are addressing are what people are striving for. Our gains are where we want to be."
Galbraith agrees.  
"We are on the right track. Data and data analysis will be paramount in the decision-making going forward.  'Data-driven decisions' will be a requisite for the successful mold manufacturers of the future. The industry best is leveraging I4.0, IoT and automation to optimize operations and Cavalier is on that list."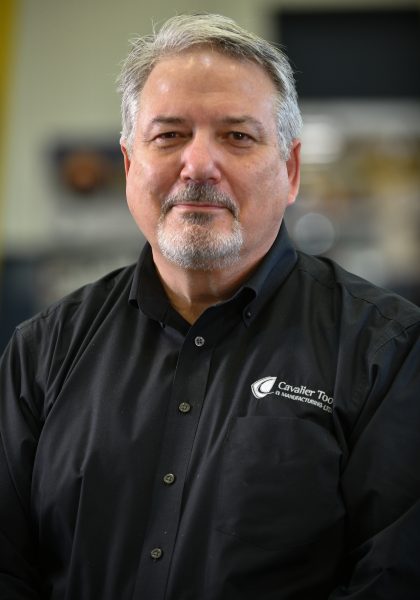 Galbraith says scheduling, tracking and monitoring of all processes are keys to operational excellence. "Whether it is sales pipeline and opportunities, or manufacturing processes and stages, the ability to instantly assess those processes digitally is key to measuring success. If you can't measure it, you can't improve it!"
That doesn't mean the road ahead is an easy one, or inexpensive one.  
"Manufacturing digitalization is an expensive initiative. Production manufacturing operations have a scale that is conducive to visualization and implementation of digital concepts. The scale also facilitates commercial justification in a defined timeline," says Galbraith. 
" 'X' investment will realize 'Y' savings per part based on 'Z' number of parts per year. Discrete manufacturing (job shop) requires two assumptions. First is to 'productionize' the tool-building process and second is a faith that the technology you are pursuing accounts for the variation in our processes and the results will either lower costs, or increase throughput."
Galbraith says the conference was a serious one with in-depth learning in the sessions. 
"This forward-thinking group of industry pioneers with their 'aligned thinking' reinforced my take that Cavalier is indeed, going in the right direction. We are all harnessing technology to solve similar problems with similar experiences,' says Galbraith. 
"Listening to the presenters and – just as importantly – networking with other attendees, facilitated discussions that will allow us to tweak our VERY SIMILAR processes to learn from others' experiences. There are some specific takeaways in component-tracking during manufacturing, software development, and even training opportunities, that will be topics of discussion here at Cavalier."
In her wrap-up, post event blog Fuges wrote:  
"Owners, engineers, operations managers, toolroom managers, apprentices and more left the MoldMaking Conference with a list of real-world tips, fresh ideas and new connections to bring back to their teams."
Fuges says the lineup of presentations was hyper-focused on "helping those involved with molds to take their technology, skills and business to the next level by discussing a variety of engineering, building, maintenance and management topics, centered around moldmaking."
"You have to stay connected to continuously improve and compete. Connected to people, technology and ideas. And, this conference brought out the top players in the industry to do just that … top players like Cavalier Tool," says Fuges. 
SHOW BACKGROUND 
Editorial Director, MoldMaking Technology  Christina Fuges 
https://www.moldmakingtechnology.com/articles/introducing-the-moldmaking-conferenceengineer-build-maintain-manage-
The program will offer high-quality, noncommercial presentations focused on practical solutions for dealing with the challenges and complexities of mold manufacturing—from mold design to first shot.
We are calling all company owners, operations/plant managers, shop foremen, toolroom managers, mold shop senior management, mold procurement personnel, mold designers and engineers part designers, processing and troubleshooting personnel, and human resources, accounting and sales and marketing managers to attend.
Our goal is to bring to the forefront the technologies and best practices necessary for the critical decision-making that needs to take place by the mold builder and mold buyer. The MoldMaking Conference will look at technology investment and deployment for the variety of processes used to design and build a mold, increase awareness and planning for more proactive mold maintenance, and examine challenges and strategies to further evolve from being a mold shop to a mold manufacturer.
Topics will be presented in sessions led by experts in their respective fields—technology suppliers and moldmakers, molders and OEMs sharing technology and service reviews and application stories as well as experiences, lessons learned, tips and best practices for better moldmaking and molding.
Presentations will be focused on specialized solutions for moldmaking!
The MoldMaking Conference is taking place alongside the Molding Conferences. However, both are standalone yet combined resources for education, collaboration and innovation about new, emerging, enhanced and proven technologies, equipment, products and processes.
Visit moldmakingconference.com for show details and register today!
MoldMaking Conference Program Breakdown
Engineer: Bring to the forefront the technologies and best practices necessary for the critical decision-making that needs to occur by the mold buyer and mold builder. Topics will include part/mold design, simulation, putting intelligence in the mold, and looking at innovative ways OEMs, molders and moldmakers are working together.
Build: Examine challenges and strategies to further evolve from a mold shop to a mold manufacturer. We will look at technology deployment of the various processes used to build a mold, such as 3D printing, machining steel or aluminum, applying the right cutting tools and tool holders, selection, EDM, automation, incorporating proper mold materials, mold components and hot runner systems.
Maintain: Develop awareness and planning for more proactive mold maintenance by molders and their mold builders. Repairs and downtime are costly for molders, jeopardize OEM's program launches, and be a liability for mold builders' customer relations. This session will review some essential processes to mold maintenance/repair—e.g., cleaning, retrofitting and welding—but with an emphasis on the leadership and the resulting organized documentation, methodology, troubleshooting and training necessary for optimum performance of one's fleet tooling.
Manage: Provide examples, analysis and discussion that provokes decision-makers to plan how their shop and staff will look in the short and long term. In addition, we will examine challenges and strategies to further evolve from being a mold shop to a mold manufacturer, which includes employee delegation and accountability and education/training.
Check out our video on our YouTube Channel: