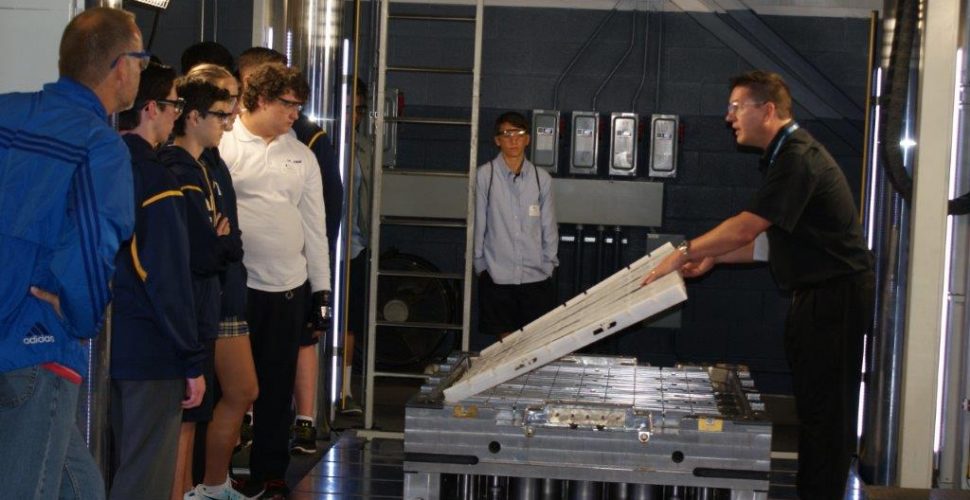 Manufacturing Day spotlights industry careers: "Exciting opportunities in Moldmaking"
Published Sep 30, 2022 | Posted in Cavalier, Industry, News, Technology
Manufacturing is a huge contributor to the economy of Canada, North America and the world. 
It also means there is great opportunity for careers in manufacturing – and certainly exciting ones specifically in moldmaking, also referred to as toolmaking. 
Manufacturing Day 2022 is celebrating this and in Windsor-Essex, home to Cavalier World Headquarters, students will be welcomed into various manufacturers.
"The future of our industry are the high school and grade school students of today," says  Tal Czudner, Cavalier Tool Manager of Employee Relations and Talent.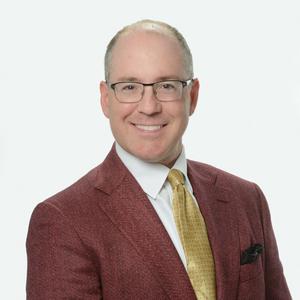 Tal Czudner
It is crucial that parents, teachers and guidance counsellors help everyone realize the unlimited options available in the world of manufacturing – not just on Manufacturing Day on Oct. 7. 2022 – but all year round.
"At Cavalier we understand the importance of a good relationship with the schools and we often speak to the classes about our world and encourage them to check it out," says Czudner, as they prepare to welcome students on Manufacturing Day, Oct. 7, 2022. 
According to an article published at the beginning of this year by McKinsey & Company, a top U.S. Management Consulting firm that is part of the World Economic Forum, the manufacturing sector constitutes just 10 percent of US GDP and jobs, but drives 20 percent of the country's capital investment, 35 percent of productivity growth, 60 percent of exports, and 70 percent of business R&D expenditure today.
Despite its enormous contribution to the economy, manufacturing has not enjoyed the same prosperity as other sectors in recent years. While it has grown in non-variable terms, its relative global share has dropped to 17 percent, from 25 percent, in the last 20 years.
The sector is not well-supported.  According to the American Precision Museum (APM), six out of 10 positions in manufacturing remain unfilled in part due to false industry perceptions. 
Therefore, the industry must collaborate to battle against the common misconceptions, including:
Manufacturing is a dead industry.   

Manufacturing facilities are dirty and unsafe. 

Manufacturing jobs are repetitive, boring and unfulfilling. 

Manufacturing jobs do not pay well.

Manufacturing offers no career path to higher income.
And all these are… FALSE! 
There are some staggering statistics around the industry, according to Dozuki (a company that provides communication tools for the industry):
Every manufacturing job produces 2.5 new jobs in goods and services 

From another point of view, for every $1 invested in manufacturing, another $1.37 in additional value is created in other sectors. This ripple effect results in investment in the manufacturing sector, which is one the most effective ways to grow the economy as a whole.

Manufacturing is the fifth largest sector of employment in the U.S.

Manufacturing Jobs Pay Higher than Average

Annual pay for manufacturers is 12.8% higher than the U.S. average

Manufacturers pay higher starting salaries and require constant skills development and growth. This means that skilled employees are more valuable and manufacturing companies are willing to pay for top talent.

Manufacturing Powers Economic Growth

Production is predicted to grow at a rate of

2.8% from 2018 to 2021

This growth is unprecedented and is expected to outpace overall economic growth (2.3%) over the same period.

3.4 million manufacturing jobs will be created by 2025

Due to industry growth and a retiring workforce, hiring rates will be steadily increasing over the next 7 years.

The Skills Gap

By 2025, 2 million manufacturing jobs are expected to go unfilled

This presents a tremendous challenge and

opportunity

for companies to attract and train new employees. Outdated assumptions about the nature of manufacturing work has led to public misconceptions. Fortunately, events like

MFG Day

and Industry 4.0 technologies are changing that.

94% of manufacturing executives cited internal employee training and development as the most effective way to close the skills gap

With large portions of the current workforce retiring, companies will need to capture tribal knowledge quickly and

document training material

efficiently.
The challenge – how do we grow the industry and contribute to the economy, both locally and globally?
One way Cavalier is working to address this challenge is to open  doors for Manufacturing Day 2022 but also strive to encourage tours year-round by schools looking to promote this viable and exciting industry.  
Cavalier even built an online virtual tour during  the pandemic  and  now is getting ready to welcome students back in person to see the amazing work done by the #CavalierArmy.
Cavalier celebrated this day  for about a decade and even during COVID-19 continued to do their part to celebrate online and still keep outreach to schools and support apprenticeships, OYAP and the Career-Ready work by the CTMA
HISTORY OF MANUFACTURING DAY: 
Here is the history behind this day, according to the website of National Today:
The Fabricators and Manufacturers' Association (FMA) of the United States hit upon making the manufacturing sector more accessible to the general public, especially America's students, their parents, and the policymakers, by opening its doors through events, exhibitions etc. in 2011. The principal members of the FMA believed that it would allow people to understand more about modern manufacturing and appreciate its value for modern living.
They arranged the first official Manufacturing Day in October 2012, to be a starting point for over 200 events conducted in the Midwest during that month. It was a successful initiative with much support and appreciation from the community, including high school students, educators and parents. In the following years, the idea grew in popularity, with thousands of people participating in events across the U.S and throughout the world now.
Each year, initiating from the first Friday and going throughout the month, the manufacturing sector organizes job fairs, exhibitions, shop floor walkthroughs, seminars, and so forth., for students, educators, parents, and community influencers. The day kick-starts a month-long exhibition of the world's manufacturing prowess with thousands of events organized for the month all over the world.  
Cavalier also makes itself available for tours – and outreach to schools and organizations wanting to learn more about the many opportunities available in moldmaking. 
Manufacturing Day has High Value 
It inspires the future workforce, creating an opportunity for the sector to showcase prowess in manufacturing and motivate the next generation to develop the skills to enter the sector.

It celebrates the ones driving the world's progress by acknowledging and appreciating the efforts of all the faceless and tireless technicians, engineers, and shop floor workers who have contributed to the world's economy.

It promotes collaboration between manufacturers for society's advancement.
To tackle these challenges, some machine shops have implemented strategies that have been extremely effective, attracting young(er) talent. Those strategies might be included in the following list from APM and listed on the website of Production Machining, which was created to supply ideas on how to help educate students about careers in manufacturing:
Find opportunities to bring students on-site, giving them insight into what it really is like to work in manufacturing.

Share your story and the story of your employees to build rapport and get them to know, like and trust you. 

Raise awareness with local community sponsorships, gaining exposure and keeping your organization and the industry top of mind.

Shift your internal and external messaging (with energy, exciting current and potential employees), sharing with the community, allowing them to get to know you. 

Diversify corporate partnerships with like-minded organizations, building networks and partnerships and creating opportunities and interest. 
This day is celebrated in many ways across the world. Here are a few ideas on how you can celebrate Manufacturing Day as listed on National Today:
Organize an event on your own or in collaboration with another company to showcase the industry   

Ask your employer to participate (in a job fair or seminars, exhibitions, or simply motivate your employer to organize shop floor walkthroughs for students and educators), inspiring the next generation to become part of the industry

Show your machines some love by treating them to some generous greasing and cleaning; invite students over and explain the features of your machines and how they work
Mike Womack works for the New Jersey Manufacturing Extension Program (NJMEP), which is a private, not-for-profit organization (that improves the profitability and competitiveness of New Jersey manufacturers) shared how they will be celebrating.
"Manufacturing Day is a day that gives the entire industry a single day to expend their energy on one focal point for the industry, no matter what they're all doing throughout the year. There's a single day where the entire public hears about manufacturing and they have the opportunity to explain what they've been doing, while also building up the whole value of manufacturing in the public's eyes as well," says Womack. 
NJMEP puts on an annual "Made in New Jersey" Manufacturing Day Event to celebrate, not just manufacturing, but things manufactured in New Jersey. According to Womack, many of their sponsors, who are billion dollar companies, say that their event is their largest manufacturing focused event annually on the East Coast now.
Michael Womack
Womack says this event will host 50 booths and they are hoping to get 1000 people through the forum. This event will include breakout sessions, as well as an awards ceremony that highlights Manufacturers of the Year, nominated throughout. High School Robotics Teams will bring their robots and participate in an expedition exposition match of the robot competition in the Expo Center.
This includes approximately 50 students who will have the chance to speak to sponsors and showcase their engineering prowess and allow them the chance to say a few words in front of a crowd.
Womack says this event creates opportunity for:
Exposure

Education

Conversations around Supply Chain

Collaborative environments for women in the industry

Increased sales

Breaking into new markets

Collaboration with other organizations in the space

And so much more!
CAVALIER CELEBRATES MANUFACTURING DAY 
Cavalier is an avid fan of Manufacturing Day and has celebrated it for the last decade.  This year Cavalier is hosting an event in-house and also supporting the work by Invest-Windsor.  In previous years Cavalier has done the following: 
In 2021, due to the pandemic, arranged a

Virtual Tour

  for potential employees and students to view

In 2020, with the Covid-19 Pandemic, Cavalier posted a

video

on social media

In 2017, Cavalier invited students from Belle River D.H.S. , St. Anne's, Westview Freedom Academy and Maryvale School to tour  the facility on Manufacturing Day and learn about the manufacturing process involved in producing

plastic injection molds

and how they can get on the road to this high paying career. 

Tours for Manufacturing Day go back almost a decade but Cavalier has had an open door policy year round to celebrate and showcase the work of toolmakers 
"It's all about awareness," says Cavalier President Brian Bendig, who is often leading engaging and memorable tours on manufacturing day at Cavalier Tool and Manufacturing.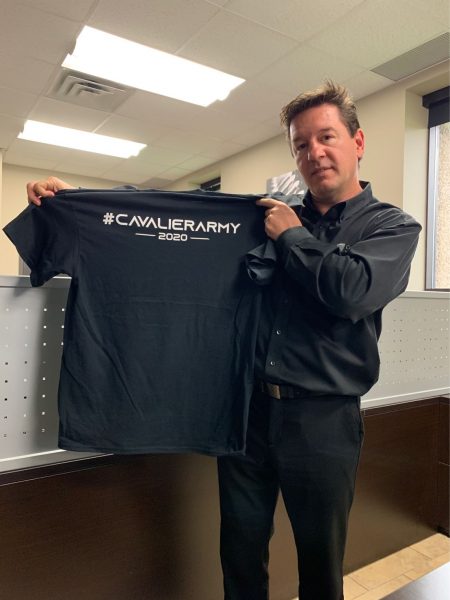 "If you are going to do something, you need to do it right. So I engage with the students.  I ask them questions.  They come in and are looking at their phones and pretty soon they are interested.  That is why we do this, to get young people to know what we do.  
"People know what a doctor does or a lawyer but not enough people know what we do.
Wendy Stark, Director, Business Retention & Expansion at Invest Windsor-Essex (IWE), says they are working with 17 companies  this year and a total of 21 facilities opened for tours.
IWE does the engagement with the employers and Workforce WindsorEssex handles the school side of the event. WFWE will be preparing the schedules for all of the employers and this should be done by early next week. 
IWE will be providing safety glasses, Anchor Danly providing snacks,  to all of the students and WFWE will be providing bottled water and students will be receiving 1,000 backpacks courtesy of Cavalier Tool.  
Mike Hicks, Director of Sales at DIEMOULD SERVICES Canada (DMS) , says "Cavalier does an outstanding job on many levels…great for Cavalier, great for industry…great for students/participants." 
Hicks says Manufacturing Day is the one day of the year Cavalier shifts from  neutral manufacturing gear to goodwill overdrive.  "They make their facility open, accessible, inviting, informative to area students, educators and  parents!
"Teaming with their key industry suppliers and service companies they not only talk about career opportunities at Cavalier Tool they also promote the entire mold industry as a great career option.
A best in class event by a best in class award winning company!"  
 JOBS! JOBS! JOBS! 
The Manufacturing sector comprises organizations engaged in the mechanical, physical, or chemical transformation of materials, substances, or components into new products. In fact the industry comprises many sub-sectors, of which ours (Moldmaking / Toolmaking) is just one. As a result, there are so many options available for those who want to work in manufacturing.
Within moldmaking alone, here are a few Manufacturing Career options to be considered:
Mold Maker

Mold Designer

Spotter

Handman

Machinist

Toolmaker

Maintenance Mechanic-Plastics

Mold Maker Improver

Mold Finisher

Tool & Die Maker

Assembler

Manual Machinist
And also careers in area that work WITHIN Moldmaking like: 
Sales

Human Resources

Accounting 

Marketing 

IT 

Clerical/ Administrative

Logistics 
"Becoming a toolmaker or machinist allows the opportunity for career enhancement as well," says Tim Galbraith, Cavalier General Manager.  " The best sale/program managers/designer all come from the floor."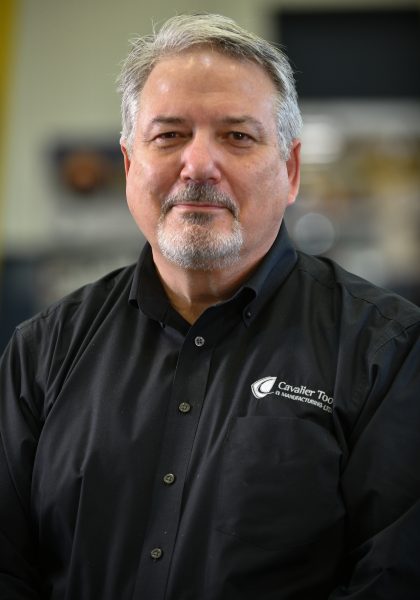 Tim Galbraith, Cavalier General Manager
Galbraith says their Manufacturing Day Booklet (4481_Cavalier_ManufacturingDay_Booklet_LR)  called – So you want to work in the Mold Industry? – details the breadth of roles available to anyone contemplating a career in toolmaking.
At Cavalier Tool,  working with their team – also known as the "#CavalierArmy" – to inspire and develop them for long-term accomplishment is a key focus of their hiring and promotion process. 
Cavalier is always on the lookout for the A-Team people. Cavalier has a fast-paced work environment, focussed on employee well-being and communication. Check out Cavalier social media to learn more about them and their community and visit the  News Section blog on the website for more details about the roles below
Toolmaker

CNC Lathe Operator

Contract Sales Rep

Maintenance

Gun Drill Operator – Steady weekends
Happy Manufacturing Day to all – see you on Oct. 7 or let us know any other time you want to book a tour! 
Check  social media feeds for updates on the day and also what else is happening locally and online globally! 
The Cavalier Way:  People.  Process.  Equipment. 
Check out our Manufacturing Day booklet:  4481_Cavalier_ManufacturingDay_Booklet_LR