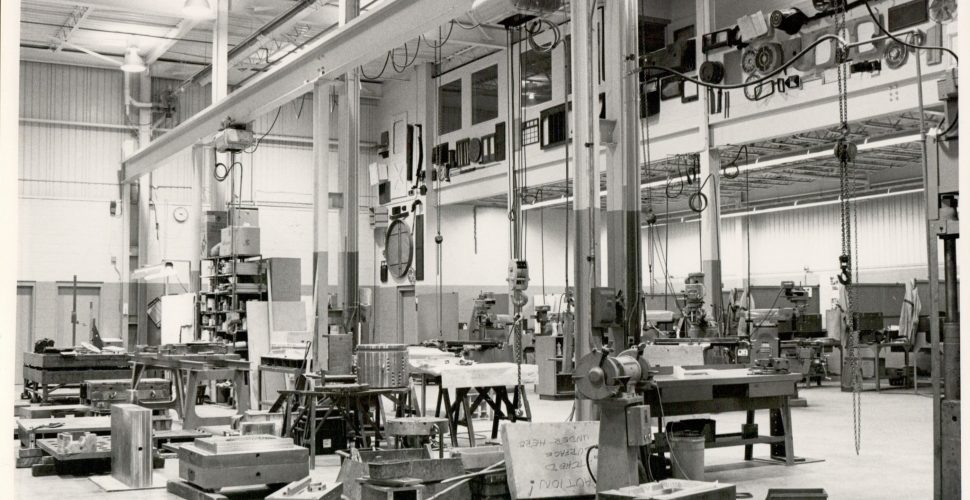 Sweet Serendipity: Cavalier Tool & Manufacturing Hits $45 Million In Sales In Year 45
Published Nov 17, 2020 | Posted in Cavalier, Covid-19, Industry, News
By Nick Krewen
Windsor, ON – With its 45th anniversary quickly approaching, Windsor's Cavalier Tool & Manufacturing, one of Canada's leading mould makers, has surpassed the new sales plateau: $45 million in annual sales and climbing even amidst the global pandemic.
"The serendipity is sweet," says Brian Bendig, Cavalier President and CEO. "We've had another great year where our overall sales for the first nine months already equalled what we achieved in 2019.
"Our success is a testament to the hard work of our 170 member-strong Cavalier Army, our treasured customers and our valued suppliers. It's a team effort and we couldn't have reached this plateau without them."
As for the company president, CEO, Brian Bendig was literally born into the business: On November 17, 1975, the original Cavalier partners – CNC machinist Ray Bendig and toolmaker Rick Jannise and sales and office manager Ron Kellenberger, hung the "open for business" sign in Windsor, Ontario – located near the Ontario/ Michigan border.
For Ray Bendig, the day was especially auspicious: at 4 a.m., his son Brian was born and four hours later, he was picking up to the keys to his son's future, as Brian – who coincidentally also turns 45 in a few days – would eventually become the company's president.
What began as a tool and mould manufacturing company created to service the automotive industry has grown to encompass recreational, commercial, powersport and heavy truck sectors under Bendig's watch, thanks to a game-changing decision by the President to pursue non-automotive customers.
"Luckily, Cavalier hasn't placed all its eggs in the automotive basket," Bendig states. "Our mandate to diversify into multiple markets has allowed us to grow and prosper."
Employing the three pillars of manufacturing – People, Process and Equipment – Cavalier also purchased cutting edge technology and committed to an unrelenting business model that builds on trust and delivery on a global basis, building its own niche in the process.
"We build sophisticated part-to-print moulds, allowing the parts to warp into tolerance," Cavalier sales manager Tim Galbraith explains. "That really distinguishes us from our competition. We like to envision ourselves as The Jetsons of the mold manufacturing industry."
With impressive growth in sales, production and workforce – the Cavalier Army is now 170 employees strong.  The company conducts 80% of its business in the U.S.;  has expanded its market from Canada and USA to encompass Latin America and China and continues to operate resources in India.
"We don't just build moulds; we build relationships," says Galbraith. "Cavalier meets and exceed the rapid changing demands of the Tool and Mould business. We build complex, rarified products 20 to 40 percent quicker than our competition and the last number of years we've been focusing our line on speed and speed-to-market.
"It's really placed us ahead of the game."
But even Bendig admits that no man is an island and credits his staff – affectionately known as The Cavalier Army – for always stepping up.
"I can't thank our Cavalier Army enough for their combined efforts," says Bendig. "They give us a lot of blood, sweat, hours and dedication – and we want them to know that it doesn't go unnoticed."
As for Cavalier, which supplies everything from interior moulds for heavy trucks and all-terrain vehicles to motorcycles, watercraft and other sports vehicles, says the company and its 66,000 sq. ft facility has a bright future.
"We're only just beginning, "says Bendig. "I can't wait to see what we're going to come up with over the next 45 years."
-30-