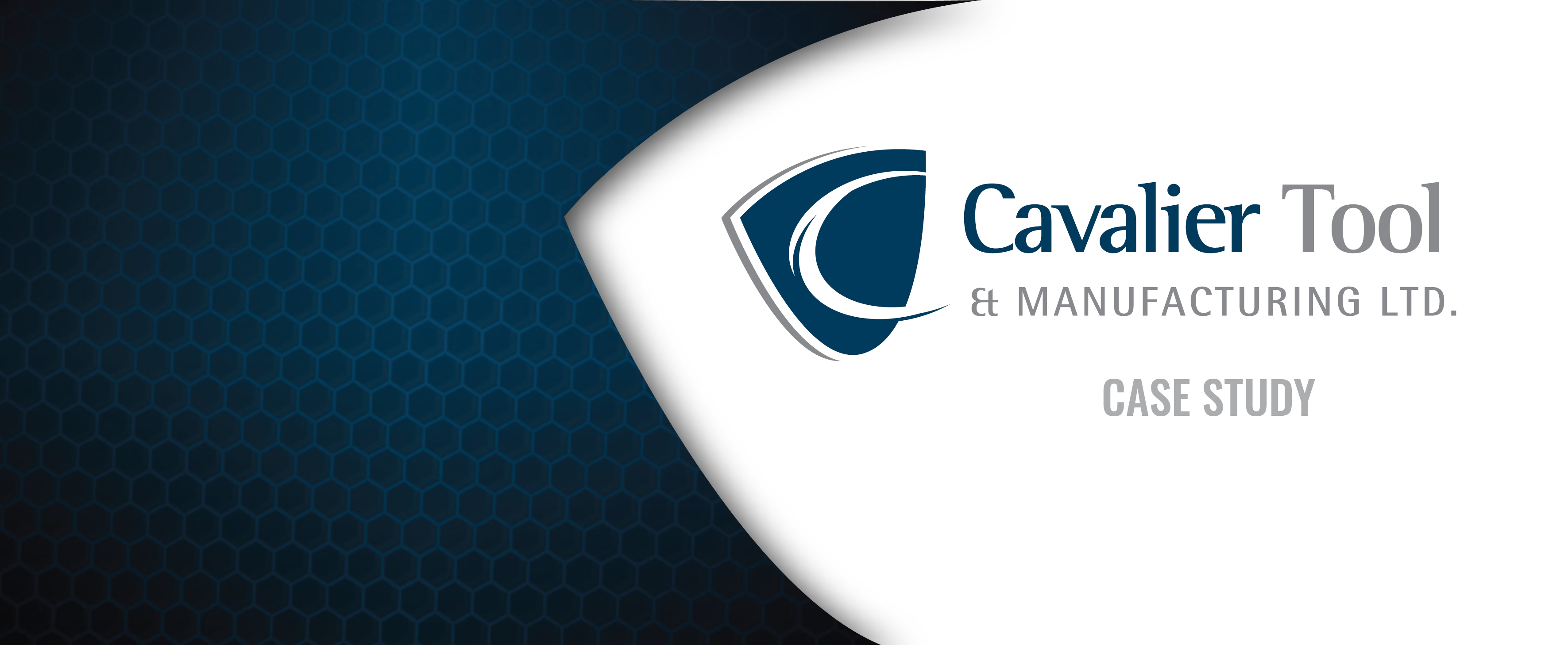 Commercial Vehicle Group
The Clock Was Ticking.
A deadline for an electric automobile manufacturer was looming, and repeated design delays from the OEM threatened a promised delivery milestone.
CVG, a global company and supplier of seating, plastics, interiors, wipers, and electrical systems signed up for a challenge to deliver components well inside of the normal lead time. CVG Tooling Manager, Rich Bowen, knew exactly who to turn to when perfect tools are required.
---
Rich Bowen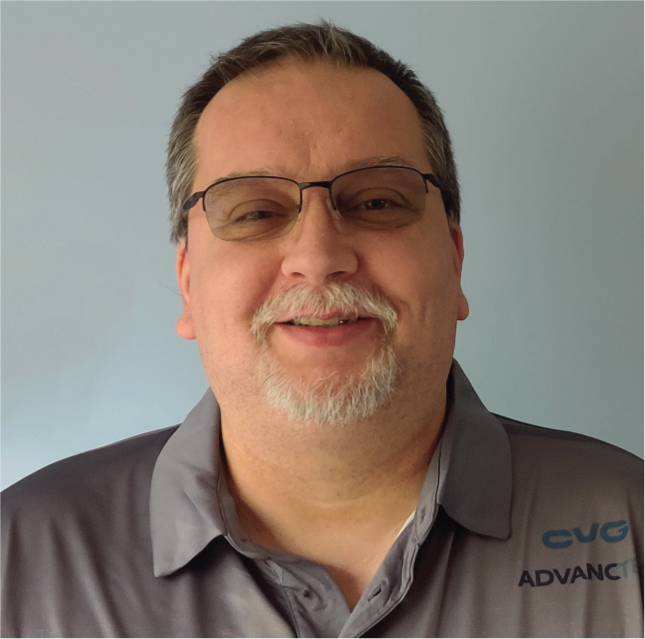 Tim Galbraith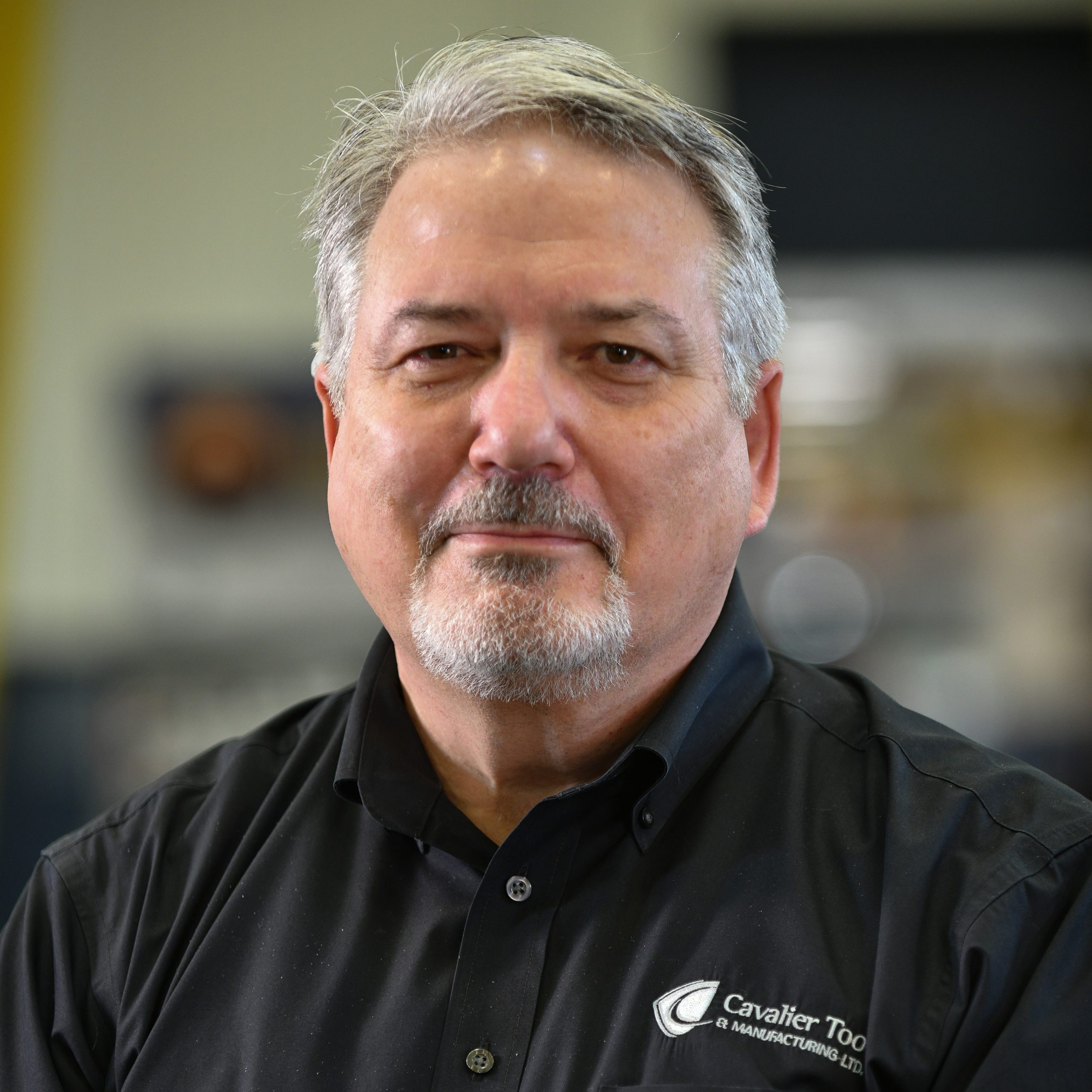 "Par for the course at a company known for innovation, creativity and what is known as The Cavalier Way."
---
The Challenge Had Begun.
A delay to a client can result in both a domino effect and significant costs.
"I was definitely breaking a sweat. CVG doesn't miss deadlines," says Bowen. But the veteran engineer also had his ace in his pocket.
He knew who to call: Cavalier Tool and Manufacturing and veteran Sales Manager Tim Galbraith.
"This wasn't business as usual for us," notes Cavalier's Galbraith. "But we appreciate a challenge and we know we can deliver. We have built a system around people, process and equipment. We know when we need to follow rules and we also know when we need to pivot and get a job done. "All of our inherent processes are crucial to our success. Also crucial to success is flexibility. Normal processes had to be circumvented – but it is done in the context of teamwork and innovation. Speed is what we are also known for, so we adapt when we know we can, without sacrificing quality."
It was a project that required everyone to be rowing in the same direction. It was not a project for the faint of heart and it definitely was one we knew had to be successful, says Galbraith.
But make no mistake this was not a big gamble, he says. "We have top level engineering department, top notch leaders and we have an owner who has invested in top notch equipment," says Galbraith. However, it didn't mean there weren't some white knuckle moments. He needed to find a solution and the clock was ticking.
---

---
Client Profile
Commercial Vehicle Group (CVG)
Industry: Manufacturing
Location: New Albany, Ohio
With manufacturing facilities in ten countries and over 8000 employees, CVG has evolved into a top worldwide supplier of – – cab related products and complex assemblies for global commercial, construction, industrial, recreational, and electric vehicle, ecommerce, warehouse automation markets.

Company Profile
Cavalier Tool and Manufacturing Ltd.
Industry: Manufacturing
Location: Windsor, Ontario, Canada
Founded in 1975, A respected global manufacturer of 200 mid-to-large size molds annually built for widely diverse applications, including the automotive sector. Boasting 200 employees, a 66,000 square foot facility, capacity to build tools from 250 to 4000-ton presses and a design team in India, Cavalier also offers tryouts for small production runs in its services.
---
"Our customer was challenged from a program timing standpoint, so we partnered with them to get them back on schedule. We quickly finalized their design concepts, but found ourselves with a compressed timeline. We had a package of tools that needed to be produced in record time."
— Rich Bowen
Tooling Manager, CVG
---
The Compressed Timeline Challenge
Bowen initially asked Cavalier to handle the three most complex of the eight tools that the automaker was expecting within the six week deadline. If Cavalier provided a cost for soft-tooling while building production tooling, CVG would find another company to handle the remaining five tools.
In the interim, however, CVG encountered another obstacle. "By the time we got the parts ready and released for the other tool shop, the other shop's workload filled up and they couldn't achieve those dates," Bowen explains.
---
Shawn Spence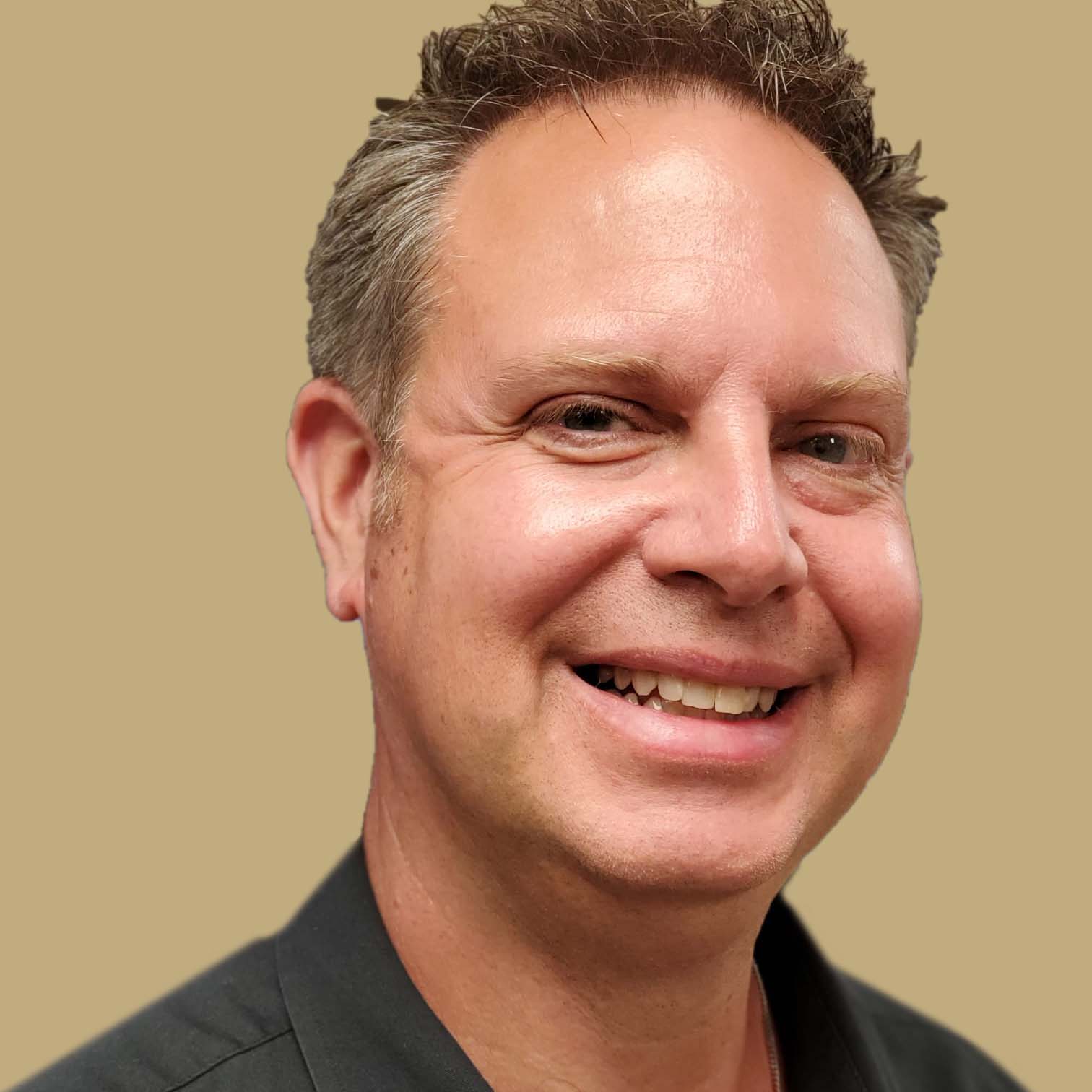 "CVG was quite willing to work with us. We were able to push through quite a bit to make sure that we adjusted all the part problems so the molds functioned successfully."
— Shawn Spence
Program Manager, Cavalier Tool and Manufacturing
---
Adaptability + the Spirit of Co-operation
After Galbraith looked at the numbers and requirements, he offered Bowen a counter-proposal: Cavalier would commit to delivering all eight production-ready tools by a February 1st deadline. CVG agreed. On December 14th, Cavalier mobilized the "Cavalier Army" and appointed Shawn Spence as program manager.
Cavalier began earnestly working on the first tools of the program, accelerating company efforts during a time when a Christmas holiday slowdown was typically in the cards. In a company known for process, it was a big step but one that has made Cavalier stand out in a crowd.
"We need to adapt. We need to be flexible, and we are because of our team approach and our ability to know when to take some risks. That comes from experience. We have been in this situation before so we know we can meet deadlines," says Galbraith.
"Using our design resources in India and North America, we proceeded to complete DFM studies, correct all deficiencies in the data and back-feed that to the molder and the OEM (Original Equipment Manufacturer) to get tooling approval."
Cavalier program manager Spence said the co-operation and regular contact between the two companies made the collaboration flow smoothly.
"Plus, we've got a great design team behind us to help me get through the designs and the builds, making sure that the molds are designed properly so the reactions remained successful when it came to tryout."
CVG's Bowen also credited collaboration and the open dialogue between the two companies as a secret of their mutual success. "I think it boiled down to flexibility on both ends – the flexibility of us to allow changes and the flexibility of them to quickly turn around the changes that were needed to make these parts moldable."
---
---
Some White-knuckle moments
The original proposal from the customer involved low-cost prototype molds to meet original part requirement schedule with production tooling following that. Cavalier proposed bringing production intent tooling AND meeting the part requirements at a considerably reduced cost over prototype AND production tooling. Our fall-back position would be a pull-ahead tool with hand loaded inserts for initial part run.
---
Chris Vander Park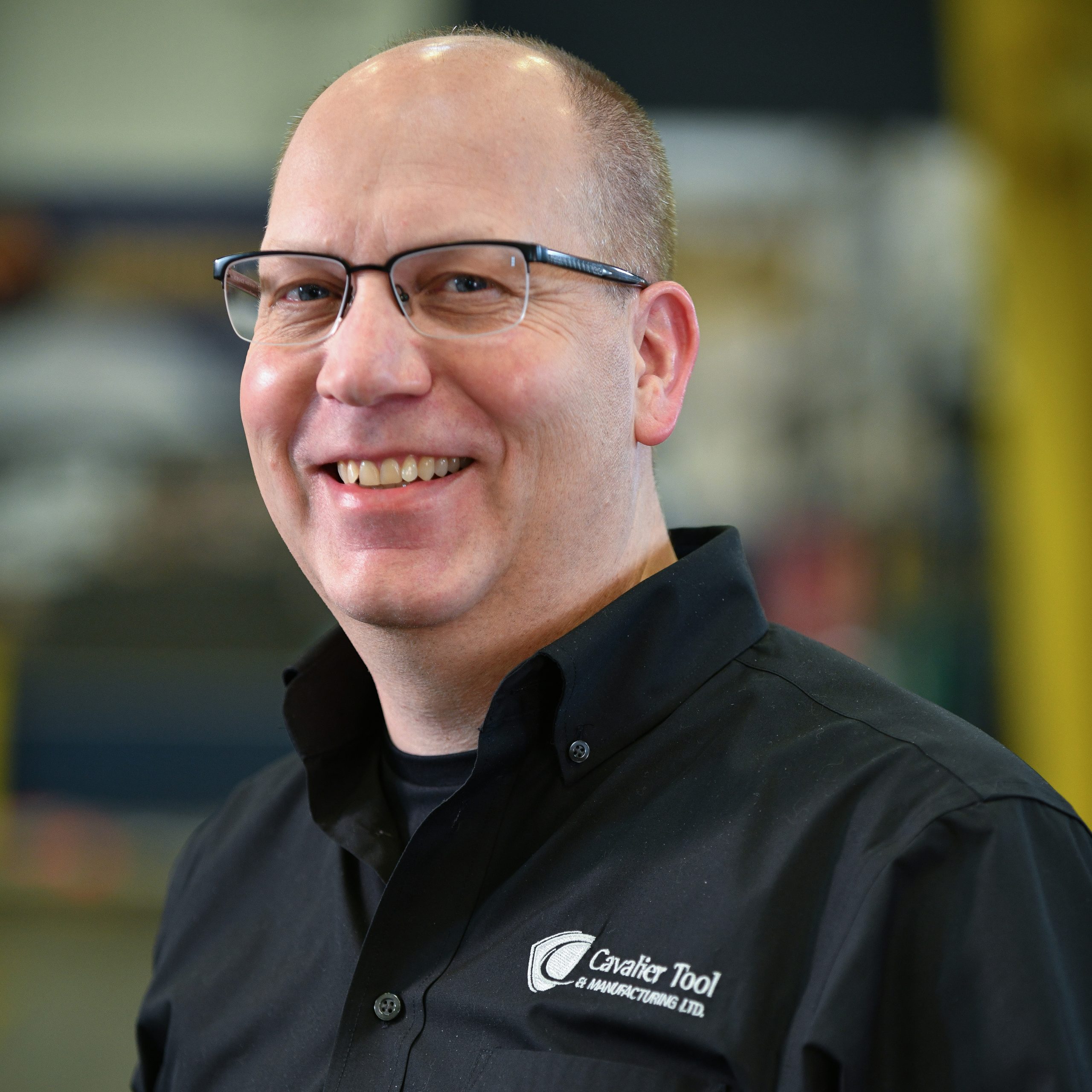 Larry Caron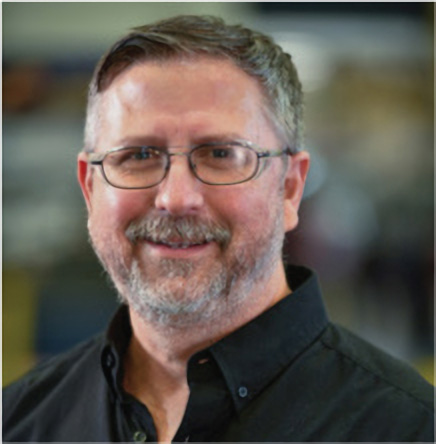 ---
Delivery Time Cut in Half
When Stage-1 design started Cavalier realized DFM (Design for Manufacturing) studies had not been done and numerous part concessions were going to be required to mitigate the bad tooling conditions the current part design demanded. A quick response team made up of Cavalier designers, the program manager and the customers tooling engineer tackled the design issues one by one. The streamlined group ascertained design intent for each part and made part modifications congruent with those assumptions that would allow design and build of robust tooling.
While this process cut into the short build time, it was necessary to the program's success. Never one to shy away from a challenge, Cavalier's Engineering Manager – Chris Vander Park and Manufacturing Manager – Larry Caron stepped up and committed the resources required to complete the project in the allotted time.
It was very close on a couple of tools but by strategic utilization of Cavalier's network of subcontractors and commitment to overtime from the team members Cavalier was able to meet the deadline on all tools.
An example of that team commitment is one of the design team gave up a week's planned vacation over the holiday season to allow Cavalier to maintain the program schedule.
---
"They really are the best in the business!"
---
The Bottom Line
The goods were delivered ahead of deadline, with the type of speed, accuracy and precision for which Cavalier has developed a global reputation.
"Our original quote was 13 weeks and we turned it around in six," says Cavalier's Galbraith.
"We built our customer production-ready tooling – so as a team we could celebrate some success. CVG provided production-intent parts that were dimensionally correct in record time."
As for CVG, Rich Bowen said that when faced with the challenge, their trust in Cavalier getting the job done was implicit.
"Cavalier was the only company that could have executed the turnaround that we requested so flawlessly," says Bowen. "They're probably the most advanced mold makers that we deal with as far as the technology they put into their shop floors. They also do the best scheduling and tracking of maintaining deadlines and the things they've got to get done. We've never been disappointed.
---
"The CVG challenge was a golden opportunity to prove Cavalier's adaptability to any request."
"We're the Tylenol that cures your headache."
---
The Tylenol Epilogue
"We're not rigid in our thinking," says Galbraith. "If you need something, we'll figure out how to do it."
It also points to establishing Cavalier Tool as the ultimate solution provider for clients who are in a crunch.
It results in price vs overall cost. By cutting the production time in half, the end customer can now get parts quicker, get to market quicker and that all results in an end cost that makes good business sense, says Galbraith.
"Cavalier wants to be known as the ghostbusters of mold making," says Galbraith. "We want to be known as the guys who solve problems."