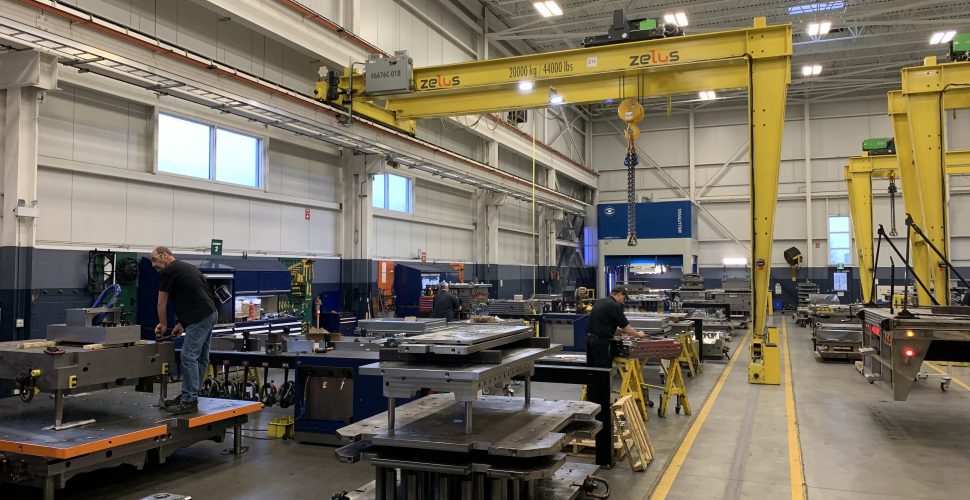 COVID-19 Crisis: CAVALIER STEPS UP
Published Mar 29, 2020 | Posted in Cavalier, Covid-19, News
Cavalier Sales Manager Tim Galbraith says the COVID-19 pandemic has proven the value of collaboration and sharing knowledge to work together for both short and long-term needs.
This past week the Ontario Government recognized manufacturing as an essential service and Cavalier Manufacturing is now working on building parts for hand sanitizer dispensers – part of the #StepUp campaign in manufacturing.
In a recent survey by Canadian Association of Mold Makers (CAMM), three quarters of companies who responded were willing to help with medical devices and/or equipment manufacturing. CAMM worked jointly with Automate Canada on the survey.
The CAMM survey indicated manufacturers were willing to step up to help despite anxiety and cash flow concerns.
Cavalier is a CAMM member and fully supports the collaborative work done with local, provincial and national organizations.
Cavalier is also immensely proud of its ownership, management and staff for continuing to operate during this time of great need. Many staff are now at home and safety measures implemented for staff still coming into the shop.
"The survey is all about gathering information to help our industry in Canada continue to grow and utilize the skills we have here," says Galbraith, who is also a CAMM Board Member.
Cavalier President Brian Bendig says having a strong management team, dedicated staff and long-term plans in place helps him each day put one foot in front of the other as they work through this Corona Virus Pandemic.
"Cavalier is actively involved in assessing the changing landscape as a supply chain partner. We are taking this day by day and adhering to our business contingency planning. We also appreciate the patience of our customers and we are monitoring situations daily and at times hourly.
We know we will survive this and for now are stepping up to help because we can and it's just the right thing to do."
CAMM is a not-for-profit industry driven association focusing on the Canadian mold making sector of Canada. Automate Canada is a not-for-profit industry driven association focusing on the industrial automation and advanced manufacturing technology sectors of Canada. Both are based in Windsor, Ontario and are affiliated with the Auto Parts Manufacturers Association (APMA) in Canada and Automation Alley in Michigan, USA.
https://canadianassociationofmoldmakers.com/media-release-covid-19-impact-week-one/