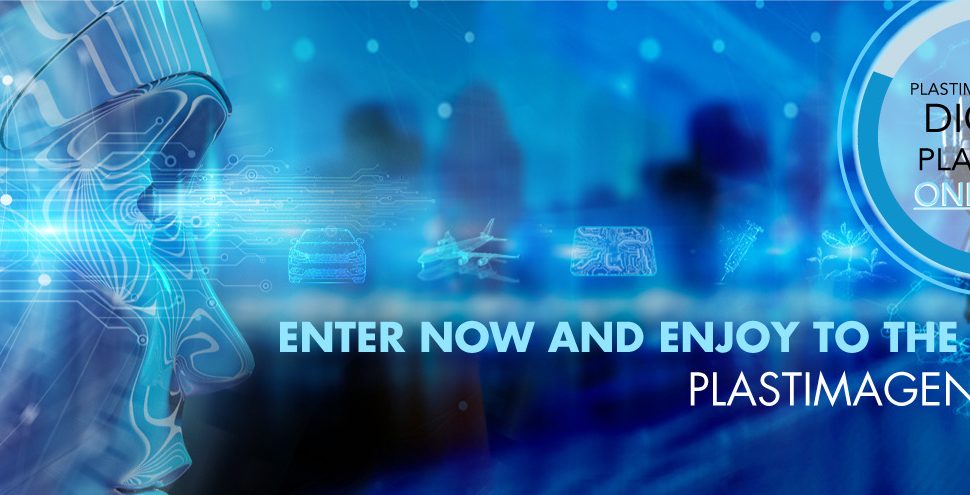 Momentum Builds:  Digital Trade Show opens doors 
Published Mar 31, 2021 | Posted in Cavalier, Industry, News, Technology, Uncategorised
By Nick Krewen
Business Writer
Bienvenidos, mi casa es tu casa!
At the recent Plastimagen Mexico Light: Mexico 2021, held March 22-26 in Mexico City,  the Latin American plastics industry was introduced to The Cavalier Way.
And warmly welcomed – so much appreciation to everyone who stopped by our virtual booth, took part in our Live Demo and reached out to us to learn more about how to get the lowest cost per part. 
Anchored by the in-person presence of Ricardo Novales, Cavalier Tool and Manufacturing's Director of Business Development for Latin America, and a combined behind-the-scenes facility tour of Cavalier's Global Headquarters, the event generated plenty of interest and connections for the Windsor-ON based mold maker.
"It was great to connect with so many wonderful people at the show," said Novales of  the event that featured over 350 companies from 20 countries, and more than 1,600 brands, brought together with the intent of creating strategic partnerships and showcasing the latest in innovation, technology, solutions for raw materials, equipment, machinery, and services.
"Being part of a digital trade show is a new experience but we have a great team at Cavalier to help with boosting our presence."
CAVALIER'S DIGITAL BOOTH AND VIRTUAL TOUR
One of the highlights of Plastimagen was Cavalier's Digital Booth, which broadcast a 15-minute facility tour hosted by Interviewer  Gail Robertson- of GailNow LIVE!  that also included Q&A's with company President and CEO Brian Bendig, Sales Manager Tim Galbraith and were rounded out by videos featuring Engineering Manager Chris Vander Park and General Manager Brenda Quint.
According to the World Bank, Mexico is among the 15 largest economies in the world and the second largest economy in Latin America. 
Cavalier appreciates the value of continuing to build on this foundation in Latin America. 
"We know this area is growing fast in the plastics industry and the market has opened its arms to the Canadian Mold manufacturing industry," says Sales Manager Tim Galbraith.  "We are looking to be significant players and we are ready to discuss how we can assist anyone wanting to explore what we have to offer."Galbraith says Cavalier has a global reach and the investment in Latin America is part of that expansion.  
"We have two offices in India along with a robust engineering team at our Global Headquarters.  And we are excited to continue our expansion with Ricardo based in Mexico City."
RE-OPENING MEXICO'S PLASTICS INDUSTRY
It was also important for Cavalier to have a presence at an event billed as support to re-opening Mexico's plastics industry, which like other sectors, has taken a bit of a hit due to the pandemic.
Organizer Tarsus Mexico, which usually produces the annual in-person event,  felt that the need to produce a hybrid in-person and digital conference would best serve everyone's interests – and ANIPAC agreed and supported that assessment.
"The National Association of Plastic Industries (ANIPAC) welcomes Plastimagen Light 2021, an event that responds to today ́s reality and supports the business opportunities that the plastics industry requires",  said Aldimir Torres, President of ANIPAC.
"Plastimagen is the forum that the plastics industry in Mexico needs to restart business in 2021."
With their expanded capacity due to their recent acquisition of Mold Services International (MSI) in Oldcastle-ON,  Cavalier has also added compression molds to their product line and a streamlining of processing orders to better serve their customers. 
Cavalier's presence at Plastimagen Light 2021 enables them to continue capitalizing on the momentum and expansion the company generated in 2020, which includes achieving an annual sales plateau of more than $45M.
"Plastimagen was a huge success," says Cavalier's Brian Bendig. 
"Many have already reached out to us and we look forward to exploring the many opportunities and potential partnerships that were introduced to us because of this event.
Make sure to visit us on our YouTube channel to learn more about us!
Check out our On Demand Live Demo and interview at Plastimagen Light 2021 – the show continues online until May; it's free to sign up and you can check out our interview and virtual tour!