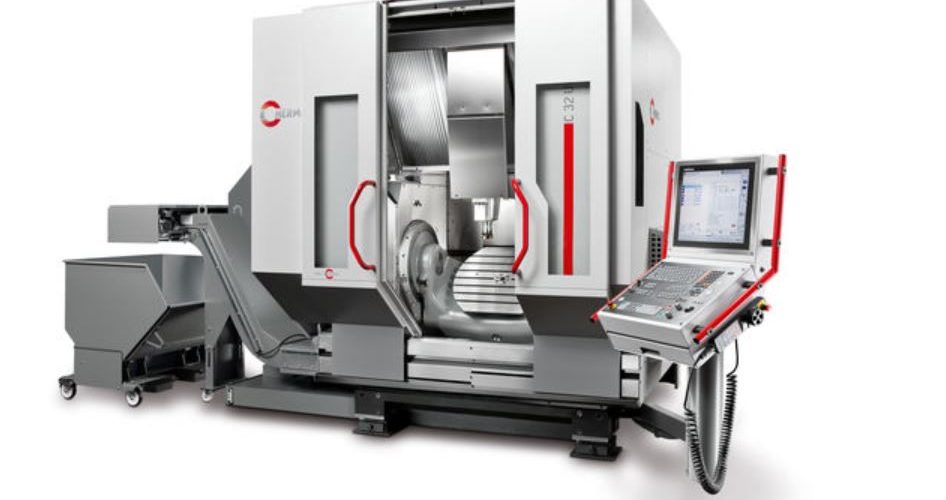 Machines Built for SPEED: bigger, better faster to defy expectations
Published Mar 26, 2022 | Posted in Cavalier, Industry, News, Technology
The #CavalierArmy has been very busy.
Back in December  you may have read about  how Cavalier has been expanding its operations both at home in Windsor, Ontario, Canada and abroad with the addition of people and square footage that helps speed its onboarding process for new mold building projects.
And then next you know the company is on the fast-track to bigger and better, and faster things.
Demonstrations of Cavalier's quick-to-action culture were showcased at the PTXPO in booth #1013. A special surprise awaited visitors who value a fast-paced approach with the people, process and equipment that defy expectations. The PTXPO opened on March 29 at the Donald E. Stephens Convention Center in Rosemont, Illinois, and ran through March 31.
Next up is the The Injection Molding and Design expo on May 25 and 26 in Detroit, Michigan at  Huntington Place (formerly known as Cobo Hall!)
It is a new  free-to-attend tradeshow from the people behind Plastics News and Injection World magazines. Focused exclusively on injection molding, the two-day event brings together the North American supply chain, from part and mold design, through process optimization and automation, to finishing and assembly.
Okay, okay… why all the innuendo about speed? Well, Cavalier's expansion also includes the addition of amazingly fast machines that will produce mold cavities and components in the blink of a CNC's tool changer. Seriously.
"What's the one thing we can sell? Speed. A lot of our purchasing decisions are based on automation solutions as well as speed. I'm buying speed," says Brian Bendig, Cavalier President and  head coach of this top Canadian moldmaker.  It's clear he is "walking the walk" given the new pieces of CNC equipment his company recently purchased and is announcing this week.
Namely, Cavalier has invested over $8 million  in capital equipment, including an Okuma LB3000 EX II multi axis slant bed turret lathe with live tooling, three Hermle C32u five-axis, high-performance CNC machining centers, and an Okuma MCR-A5CII high-speed double column machining center with compact auto-loading/unloading attachments for five-sided machining and a work envelope of 4m x 2.5m.
"It's got a rise and fall column so the column goes up and down with the spindle inside of it. I can drop and go lower and I can go up and go higher. It is a very flexible machine and it's got a right-angle head and other features that allow us to do metal removal much, much faster," Bendig says. "Where normally we would have to go around a plate 30 or 40 times to make a three-inch cut, with this machine we can take off three inches of steel in one pass. You've got to have tremendous amount of horsepower and rigidity to do that."
All these machines feature capabilities that would make any mold manufacturer's blood pressure soar in anticipation of perfected performance, but perhaps the icing on Cavalier's cake is the custom designed and built Okuma MCA3, a double column machining center that takes Okuma's very large MCR-BV and puts it on steroids. It will arrive with the other new machines at Cavalier's Plant 3, which is currently undergoing expansion, sometime in July.
Big and Boutique
So, you have never heard of the MCA3? That's because it has not been presented by Okuma to the world yet. It's not even on their website. It was designed specifically for Cavalier.
"The MCA3 is a 5m by 3m machine and a real hogger," Bendig says. To illustrate just how powerful it is, he says Cavalier's Taiwanese bridge mills had about 350 to 400 newton meters of torque. The Okuma MCR-A5CII bridge mill that Cavalier already took delivery of has about 650 newton meters of torque.
"That's a bit more, but the MCA3 has 1600 newton meters of torque—it is five times more powerful.'
At its newly purchased Plant 3, Cavalier had to raise the roof eight feet in the back and then lower the floor by six feet to accommodate the Okuma. The machine is about 62 feet from end to end, according to Bendig, and it will hold up to 77,000 pounds or 35 metric tons.
To date, only four Okuma MCA3s have been made and Cavalier's will be the first to be delivered outside of Japan. "It took us six months to spec the machine," Bendig says. "They told us that we ordered so many options they created an all-new model, so they built three of them and we got the fourth one."
This isn't the first time Bendig and his crew have pioneered new and better versions of machine tools that eventually find their way into the suppliers' catalogues. The Hermle C62 is one example. "They had a model called the C60 but we added so many features and made so many changes that they created a new model they call the C62, which is now their top selling model.
"When we talk about equipment, 'boutique' is a word that I like to use so people understand. Most of our equipment is made by a boutique builder," he explains.
"We don't buy mass produced, we buy specialized and niche; it's more boutique," says Bendig.  "We favour equipment built for our specific needs which in turn delivers on that boutique experience for our customers.  We'r very specific because our machines are in production 24/7 and we like to push them to their limits." 
More Productivity, Less Steps
The under-construction Plant 3, which incidentally is located next door to Cavalier's World Headquarters, is set to be a model of efficiency in metal removal and refinement. "We're going to be making our own mold components, bringing in-house what we used to farm out. "
Speeding up the process again!
"Think of anything that is about 30 inches and smaller, like lifters, slides, inserts, and so on.  We will put raw material in one end and come back later when it will be finished," Bendig says.
"The cell will rough, semi, finish, drill, and five-axis machine everything, plus sinker EDM and wire EDM and come out on the other side finished," he adds. "We can have up to 200 workpieces in the cell at various stages of machining at one time. I don't know of anyone else in our area who is doing this."
He explains how every machine has its own modified (as in boutique) tool changer and part changers that can handle 26-inch tooling and the cell is equipped with a Kuka QCA nine-axis robot that operates using elbow, wrist, and thumb capabilities so it can pick up pieces both vertically and horizontally and shuttle them from machine to machine. The robot can reach over a part, into a part, under a part, etc., and every process is tracked using RFID technology.
"In days past if you built a mold and there were 100 processes you would touch ten or twelve machines from start to finish. But in moving it you're adding cost in labor, time, and risk," he points out. "Machines are repeatable, so the idea is if you can get all that down to four or five machines, how much faster can you be.
"We're trying to create something that people can't say no to, and that makes us recession-proof," he concludes.