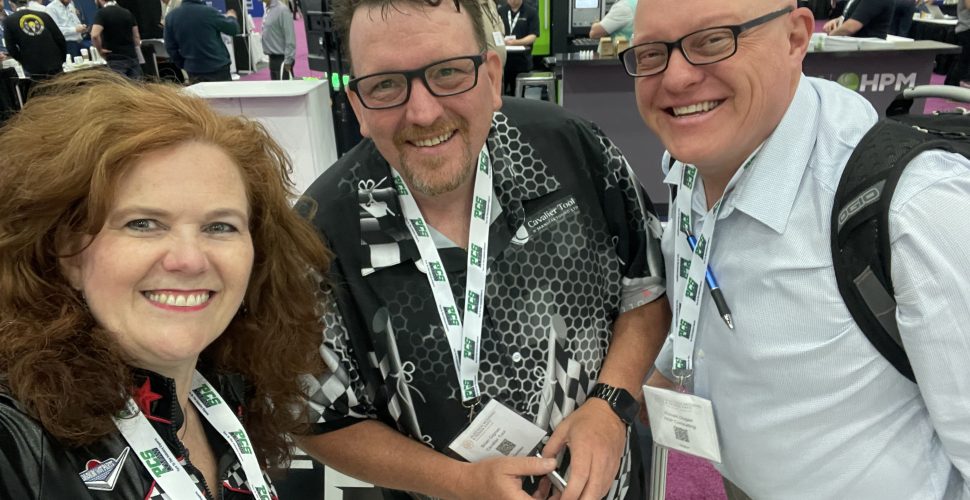 Healthy Moldmaking Industry: Cavalier on panel at Injection Molding and Design 2023
Published Aug 31, 2023 | Posted in Cavalier, Industry, Manufacturing, News
Profitability. Sustainability. Mobility Ecosystem. 
A few topics on tap at the upcoming Injection Molding and Design (IMD) show – in Novi, Michigan  and all info very important to our industry and to our supply chain. 
Team Cavalier looks forward to  meeting with current and future customers, suppliers and other industry leaders at the show Sept. 20 and 21, 2023. 
"We know tradeshows are a key part of  staying connected in this industry since we can meet face to face and also we continue to learn from others," says Cavalier's Estimating Manager Brian Gignac.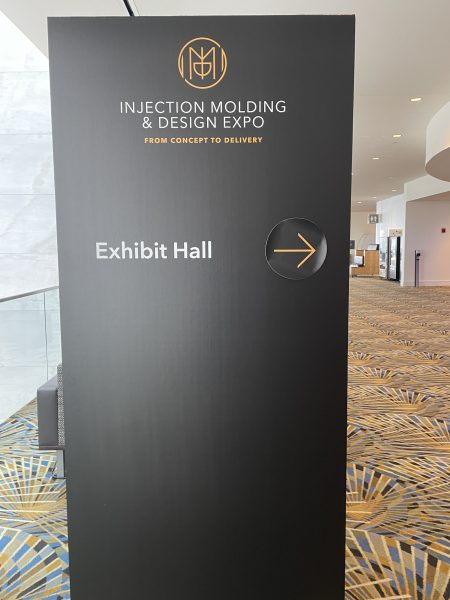 Last year at IMD 2022, Cavalier talked about speed to market and how to best assist customers.  This year Cavalier takes people Behind the Scenes to showcase our People, Process and Equipment. 
"We are available to answer any questions – talk about our past and future work and our greatest success is when we can help solve a problem for someone," says Gignac.  
Cavalier builds molds for widely diverse applications, including products for the automotive, commercial, recreational, heavy truck and agricultural industries. Whether your needs are injection, structural foam, gas assist, multi-shot, thermoset, prototype or compression molds.
Injection Molding and Design 2023 is touted as The Home for The North American Injection Molding Industry:  a free to attend trade show from the people behind Plastic News and Injection World Magazines.  
From part and mold design through to process optimization and automation, to finishing and assembly, IMD will be connecting the complete North American supply chain.
According to IMD:  Visitors will include contract molders, proprietary product producers, packaging specialists, tier one suppliers and OEMs.  With a strong design focus they expect to also attract those  designing and engineering new products, as well as selecting plastic materials and components.
Cavalier General Manager Tim Galbraith will be a panel guest at the show with Laurie Harbour of Harbour Results Inc. on Wed, Sept 20 at 10 a.m.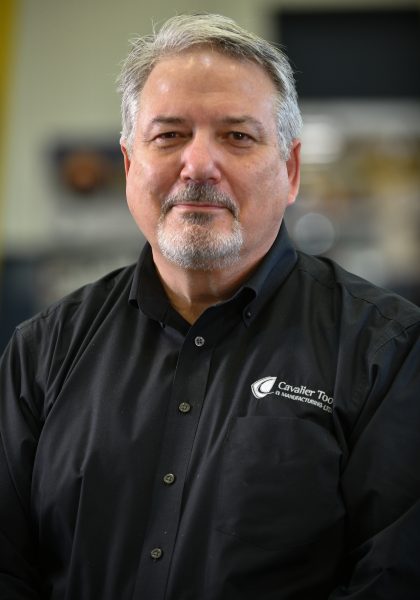 The panel will discuss business issues surrounding toolmaking, both in North America and globally, as well as future prospects for toolmakers.
"Looking forward to taking part in this panel at show so focussed on injection molding and design," says Tim Galbraith.  "At Cavalier we know a healthy overall industry is good for everyone.  We want to share some ideas and insights about how we manage to keep moving forward despite whatever is happening around us.  There are always opportunities.  We also know finding solutions for our customers and future customers is key to success."
Harbour Results is excited to participate in the panel discussion related to:  The Future of Moldmaking, says Lisa Lehman, Harbour's Business Development Manager
Lehman says Harbour Results is passionate about the North American manufacturing industry and now, more than ever, the tooling industry is under attack. "With the pandemic, supply chain management and China's continued pressure on our North American tool makers, we wanted to bring a panel together to discuss those challenges across multiple industries. We want to learn firsthand about what they are seeing in their businesses and to talk about how they are preparing for the future."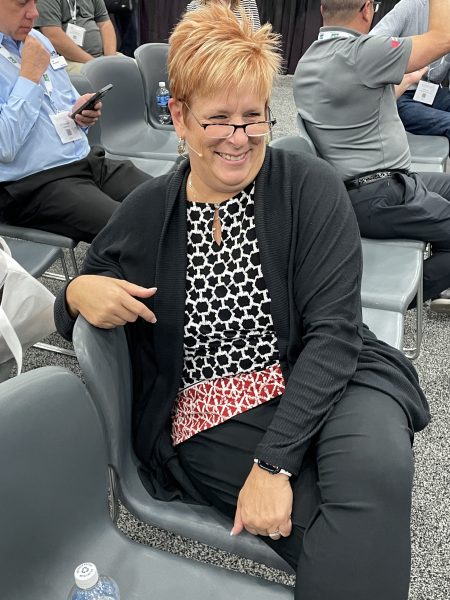 Topics to include:
Pressures from Customers – What are they seeing?
Strategy – Do you have one? Do you have one for strategic selling / diversification?
Forecasting – What does the future hold?
Harbour Results, Inc was established in 2009 and Lehman says they have become the trusted advisory to the Manufacturing Industry. Harbour Results passion  is to help small-to-medium-sized businesses transform operations and develop a roadmap to maintain financial and operational success." It's our goal to enable growth, execute change and resolve issues affecting short-term sustainability, near-term viability, and long-term success of our clients," she says.
IMD 2023 features 100+ exhibitors and two conference theaters with 40+ speakers along with catching the Harbour Results panel – here are a few others to consider: 
A Panel called:  The future of molding 
Moderator: Don Loepp, Editorial Director, Plastics News
Speakers:
Mark Gomulka, CEO, Westfall Technik

Tom Frank, CEO, Radius Packaging

Chuck Lee, President, Medbio 

Jeff Ignatowski, President, Champion Plastics
A Training seminar: Improve profitability by learning how to make quality plastic parts every time
Jacque Gibson, Trainer, RJG
At the Conference Theater, there will be a variety of topics including 
Automation

Energy efficiency

Quality control

Industry 4.0

Reducing downtime

Case studies and benchmarking
There will also be a  Training space with topics such as Process optimization, Design for molding, Faster tool changes and Design analysis and modelling
The IMD event is backed by Crain's Plastics News and AMI's Injection World magazines.