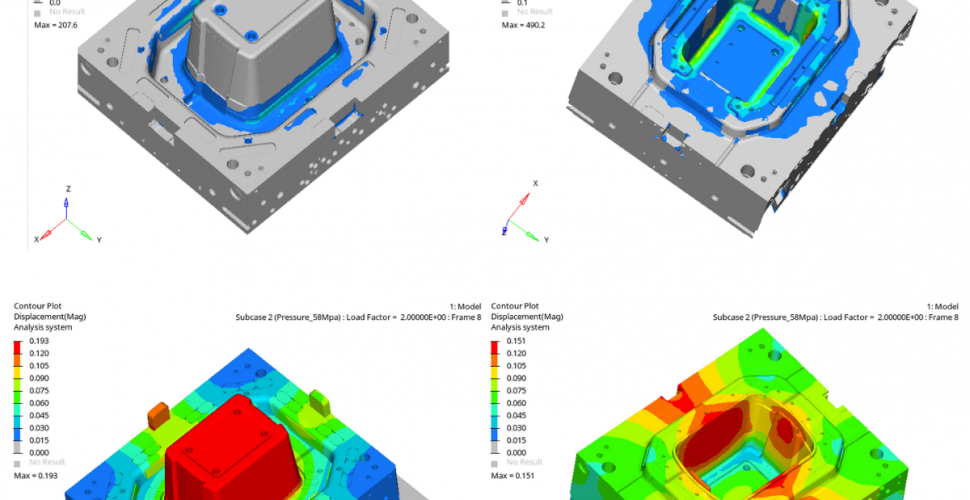 Shorter Build Time: The Cavalier Way
Published Jul 31, 2021 | Posted in Cavalier, Industry, News, Technology
What makes  The Cavalier Way exceptional in the world of plastic injection moulding? 
Is it the quality of the tooling? 
Well, yes, but the quality is expected. 
Is it the technology employed? 
Well, yes again, also important to delivering high quality. 
But what makes dealing with Cavalier so appealing is being proactive to customer needs through our specialized service: the onboarding of work. 
Traditional practice has a purchase order cut and placed along with 'OK to tool' (OTT) data. Then, designs are started, and tooling/part issues are addressed as they arise.
Modifications are completed; maybe a mold flow is commissioned and the process of initiating the tool build, including layout and gating, begins. 
Pretty typical. 
But what if we launched the tool with all those milestones completed? 
How much time would be saved in the build timing?
At Cavalier, we want to begin the onboarding process ahead of kick-off, with our customers involving us in the early stages of the build.  
Once you have decided that you want to work with Cavalier, our three-step onboarding process looks like this.
Step 1 – Part Feasibility:

Even if your data is not final, let us have a look at it. Our sales team has a dedicated feasibility group that can look for opportunities to optimize your part design. Part designers do not often consider tooling conditions when designing a part. Our team will review the part with a toolmaker's lens. Cooling, maintenance, and cycle time are all considerations when commencing our Design for Manufacturing (DFM) study. Working on this 'up front,' allows these considerations to be incorporated in the final OTT data release. The detail that these studies include provides the tool designer a roadmap when the design is started. 
The result: shorter build times.
Step 2 – Flow Simulation:

If there are any questions about gating or press size, we can run a mold filling simulation – using Autodesk Moldflow® – to provide valuable feedback for manifold configuration, gate location and press selection – key data points needed to begin tool design. 
The result: shorter build time.
Step 3 – Commercial assessment:

When the optimization of the part and tool design concept has been completed, our estimating group will revisit the proposed cost and timing and provide an accurate project quote, along with any added or removed content that would drive the cost. If the project start date has been determined, we can then enter the breakdown into our manufacturing schedule to validate timing to T-1.
The result: shorter build time.
These three critical steps in launching a tool build are traditionally addressed after project timing has started. 
By completing these milestones prior to build launch, we can effectively reduce tool build time – for small and medium tools, we can reduce delivery by up to 25 %. 
This is the kind of service Cavalier offers to their tooling partners prior to tool kick-off
Why? 
Because we're interested in building a great relationship of trust with our customers – a true partnership, one that you can rely on when the name Cavalier is involved. 
Our promise of performance to our clients is one of the things that makes Cavalier unique!
It's the Cavalier way!