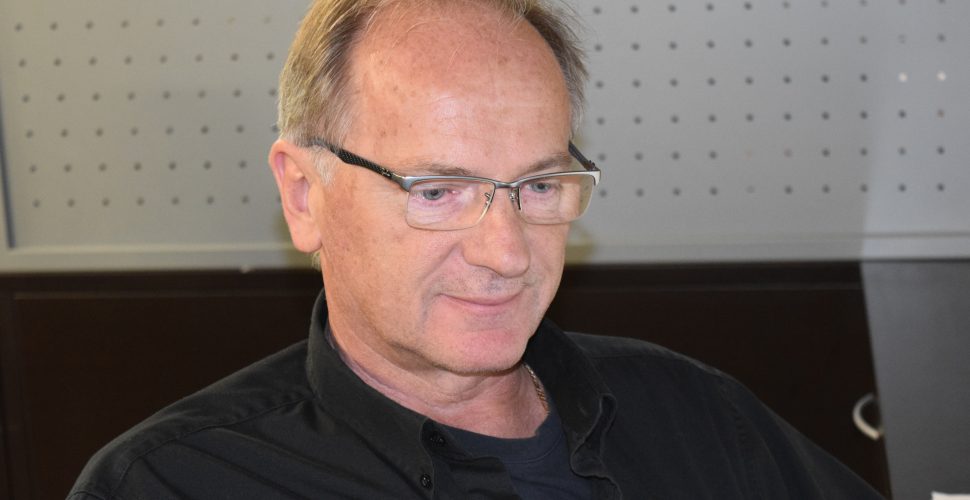 The Life of Boris
Published May 8, 2023 | Posted in Cavalier, News, Technology, Workplace Culture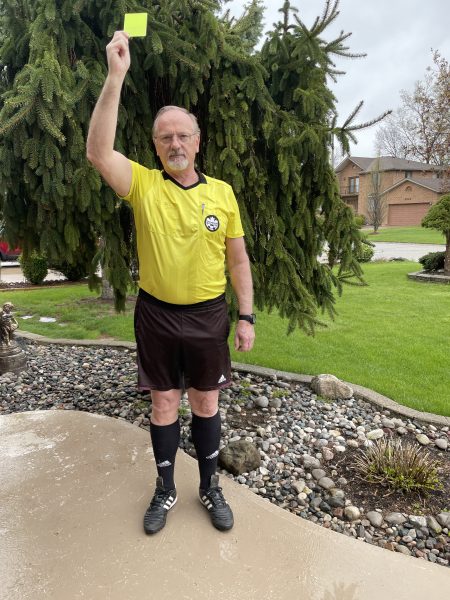 What do Boris Jarnevic and the Miracle on Ice have in common? Well, the US Olympic Men's Hockey Team beat the vaunted Red Army Team from the USSR, in February of 1980 and Boris started his career at Cavalier in that same month.  It is amazing to think how much the world has changed since 1980 and how much Cavalier has changed as well.  Think about it, the gap between 1980 and today is the same as the gap between 1980 and 1937, the year the Golden Gate bridge was built.
February 7th, 1980, Boris started his long and illustrious career at Cavalier Tool & Manufacturing. Boris has been a big part in the transition of Cavalier Tool into one of the most modern and innovative plastic injection mold manufacturers in the world. Even though Boris has more grey hair then when he started, he still has a handshake like a vice grip.
Boris came to Canada in June 1976, arriving from Croatia. Not knowing the language was difficult making the first few months here hard for him. Boris knew that he needed to become fluent in English so the first thing he did was go to school for six months to learn the language. That same year he started working at Chrysler, he was there for three and a half years. This was the late 1970's unfortunately at that time the automotive sector was quite unstable. Boris received an indefinite layoff from Chrysler and decided to head back into the trade that he learned in Croatia. Boris took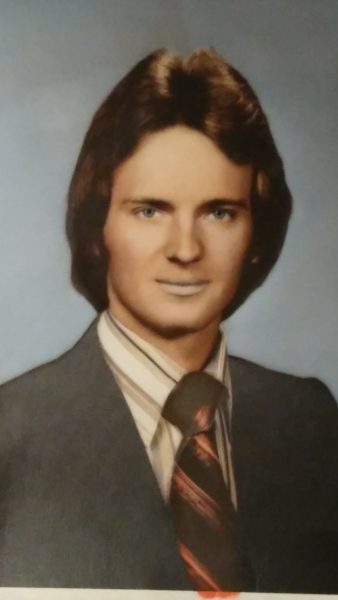 precision machining in Zagreb, thus his career working in manufacturing came to be.
Although Boris looks like a secret agent, he was just a hard-working young man looking to start a new life in Canada.
In 1979 Boris started working at D&J Machine, unfortunately, that position turned out to be short term. Business was slow for D&J, but the managers were kind enough to point this hard-working young man in the direction of Cavalier Tool. Boris had his interview on a Friday and joined our team the following Monday. His first position at Cavalier was as a Machine operator. At this point all the equipment was manual, the first machine he operated at Cavalier was a vertical machine named the "Keller," he stayed on that machine for few months. After which he began to operate the Lathe and spent a good portion of his machining career on that machine. A couple of other machines he ran include the duplicator using wood models, a boring mill, a surface grinder and an EDM (Electric Drilling Machine). His biggest challenge in the machining department was the CNC vertical lathe with a ninety-six-inch table. This is a machine that no other employees wanted to run so
Boris put up his hand and said, "I'll do it." Jim Korenev, who has worked with Boris for more than 39 years says, "Boris was the only person crazy enough to use the vertical lathe."
After a few years in the machining department, he transitioned to the mold making department where he began building tools. While in the model shop his responsibility then was building wooden models. From 1985 until 1997 he worked as mold making leader on the shop floor. After twelve years of building tools, technology changed, and it was time for bigger things.
It was at this time that Boris joined our design department; this was a challenging change for him. Cavalier used Autotrol, a GT Works program to design tools, using single lines and surfaces to create designs for plastic injection molds. This was much more labour intensive as most drawings created manually.
When Cavalier Tool started with Unirgraphics (NX) in 2002 that changed the world of design, it became more efficient and more accurate than ever. Boris thinks it was at least five times better than GT Works, and maybe even ten times faster. Boris then went on to manage the design department and for three years helped bring Cavalier to a new world of design. In 2002 Cavalier had only seven Designers in the department. We now have a team of more than twenty designers. In the last couple of years, Boris has slowed down and now primarily works on "special jobs" – Chris Vander Park our Design Manager.
Today most designers use NX and Cimatron software. NX software accelerates the mold development process using advanced tools to validate part design, tool design and motion. It configures the mold structure using libraries of standard parts, component systems and mold bases. It's advanced functionality, step-by-step guidance, and associativity with the part model ensures fast responses to design changes and quality molds.
Cimatron Mold is a single, integrated CAD/CAM software solution dedicated to mold making—from quoting, to design, to manufacturing. Delivering high-quality molds of any complexity and size in record time. 
We asked Boris the following questions:
What is the coolest tool you've designed?
A Hayward project with multiple slides for a pool pump in December of 2015.
How does the diversification at Cavalier make the designers job more interesting and more challenging? Three owners at the time of our inception were exceptionally good at sales, machining and tool making. This foundation helped Cavalier obtain business within multiple industries and create relationships with a vast array of clients and companies. Today our president and owner Brian Bendig still maintains these relationships, keeping us busy and not overly dependent on the automotive industry.
"I was fortunate to have a wonderful experience at Cavalier Tool, work with good people and great owners. Without them it would not been possible for me to experience everything I did in last forty-three years."  – Boris Jarnevic 
Boris has been a huge part of local soccer for almost 30 years. He has coached youth for years, starting this hobby in 1995. His boys U16 team won the Ontario Championship in 2003, proudly coaching his son.
Boris has been a local soccer referee for 20 years and is quick to give a yellow card as a warning but admits it takes quite a bit for him to reach into his pocket for a red card!  Boris puts the same level of passion and professionalism into the soccer pitch as he does at work.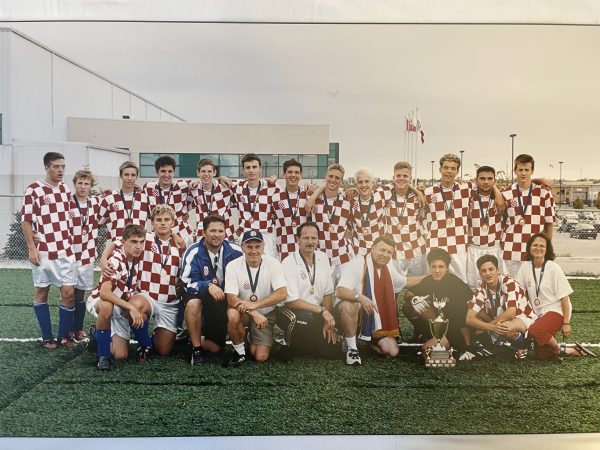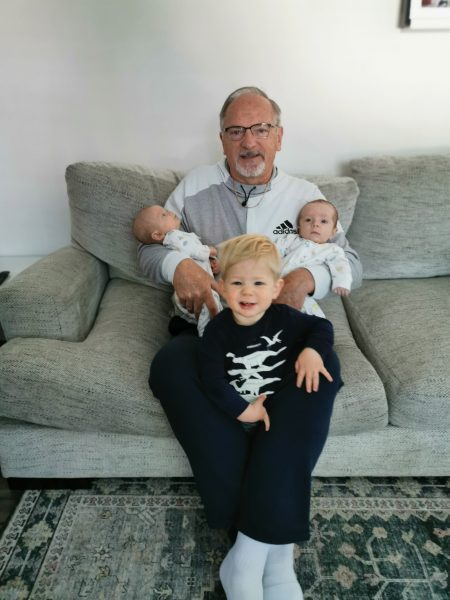 Pride and joy for Boris are his three grandchildren and he loves spending time with them.  Jack up front with Mikey and Joelle in the arms of their grandfather (Djed in Croatian).